Font Sampler
(EN) The quick brown fox jumps over the lazy dog. (NL) Op brute wijze ving de schooljuf de quasi-kalme lynx. (CS) Nechť již hříšné saxofony ďáblů rozezvučí síň úděsnými tóny waltzu, tanga a quickstepu. (HU) Jó foxim és don Quijote húszwattos lámpánál ülve egy pár bűvös cipőt készít. (RO) Înjurând pițigăiat, zoofobul comandă vexat whisky și tequila. (RU) Разъяренный чтец эгоистично бьёт пятью жердями шустрого фехтовальщика. (BG) Огньове изгаряха с блуждаещи пламъци любовта човешка на Орфей. (SR) Фијуче ветар у шибљу, леди пасаже и куће иза њих и гунђа у оџацима. (EL) Ταχίστη αλώπηξ βαφής ψημένη γη, δρασκελίζει υπέρ νωθρού κυνός. Type your own text to test the font!
The old posters and signs in the traditional Montserrat neighborhood of Buenos Aires inspired Julieta Ulanovsky to design this typeface and rescue the beauty of urban typography that emerged in the first half of the twentieth century. As urban development changes that place, it will never return to its original form and loses forever the designs that are so special and unique. The letters that inspired this project have work, dedication, care, color, contrast, light and life, day and night! These are the types that make the city look so beautiful. The Montserrat Project began with the idea to rescue what is in Montserrat and set it free under a libre license, the SIL Open Font License.
This is the normal family, and it has two sister families so far, Alternates and Subrayada. Many of the letterforms are special in the Alternates family, while 'Subrayada' means 'Underlined' in Spanish and celebrates a special style of underline that is integrated into the letterforms found in the Montserrat neighborhood.
Updated November 2017: The family was redrawn by Jacques Le Bailly at Baron von Fonthausen over the summer, and the full set of weights were adjusted to make the Regular lighter and better for use in longer texts. In fall, Julieta Ulanovsky, Sol Matas, and Juan Pablo del Peral, led the development of Cyrillic support, with consultation with Carolina Giovagnoli, Maria Doreuli, and Alexei Vanyashin.
The Montserrat project is led by Julieta Ulanovsky, a type designer based in Buenos Aires, Argentina.
Design, Publisher, Copyright, License
Design: Julieta Ulanovsky with the support of Jacques Le Bailly at Baron von Fonthausen, Sol Matas, Juan Pablo del Peral, Carolina Giovagnoli, Maria Doreuli, Alexei Vanyashin
License: SIL OPEN FONT LICENSE
Julieta Ulanovsky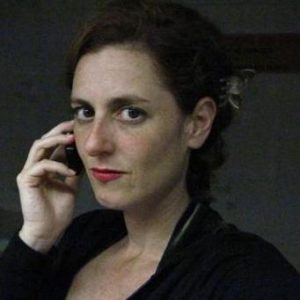 Julieta is a graphic designer and owner of ZkySky, a design studio which she co-founded in 1989 after earning a degree in Typeface Design. She lives and works in Montserrat, the first and oldest neighborhood in Buenos Aires. Julieta admires many type designers including Harald Geisler, and fellow Argentines Juan Pablo del Peral and Alejandro Paul.
Free License
Download v.7.222:   Montserrat | Google Drive
Get permission to open a file on Google Drive
• Open the file.
• On the "You need permission" page, click "Request access".
• The admins of the site will receive your request to access the file you want to download.
• After they approve your request, you'll be notified by email.
The Montserrat Font Project:   GitHub
Montserrat in Use
WEB: БРТТП
WEB: BNT 1
WEB: NEWS BNT 1
WEB: 7/8 TV
WEB: Biblioteka-Bulgaria
WEB: Atera Design
WEB: Time Is (EN) (BG)
WEB: Zora
WEB: Smartx
WEB: Bulgariatravel (EN) (BG)
WEB: The Stay Hotel (EN) (BG)
WEB: Kyose (BG)
WEB: БУЛЕВАРДБЪЛГАРИЯ (BG)
WEB: Mediacafe (BG)
WEB: Pancakes in the office (BG)
WEB: Chetilishte (BG)
WEB: Game Industry (BG)
WEB: Karabelov (BG)
WEB: Fine Acts (BG)
WEB: Виж професиите (BG)
WEB: Kakao (BG)
WEB: Markovo Tepe Mall (EN) (BG)
WEB: Vkusi Me (BG)
WEB: Nula32 (BG)
WEB: Bakeology (BG)
WEB: Simplestudio (BG)
WEB: Художествена галерия "Димитър Добрович" – Сливен (BG)