Font Sampler
(EN) The quick brown fox jumps over the lazy dog. (NL) Op brute wijze ving de schooljuf de quasi-kalme lynx. (CS) Nechť již hříšné saxofony ďáblů rozezvučí síň úděsnými tóny waltzu, tanga a quickstepu. (HU) Jó foxim és don Quijote húszwattos lámpánál ülve egy pár bűvös cipőt készít. (RO) Înjurând pițigăiat, zoofobul comandă vexat whisky și tequila. (RU) Разъяренный чтец эгоистично бьёт пятью жердями шустрого фехтовальщика. (BG) Огньове изгаряха с блуждаещи пламъци любовта човешка на Орфей. (SR) Фијуче ветар у шибљу, леди пасаже и куће иза њих и гунђа у оџацима. (EL) Ταχίστη αλώπηξ βαφής ψημένη γη, δρασκελίζει υπέρ νωθρού κυνός. Type your own text to test the font!
Russian road sign font
The Font which used for road signs in USSR and Russia. It was described in Soviet state standard GOST 10807-78 and in modern Russian state standard GOST R 52290-2004.
Available glyphs
GOST R 52290-2004 contains samples of 140 glyphs placed on coordinate grid, GOST 10807-78 describes 420 glyphs, same as above plus letters from non-Russian alphabets used in USSR and Russia. By January 9, 2019 this font contains 1099 characters including:
Digits and punctuation signs: 20 glyphs + 2 references = 22 of 22 defined in GOST
Latin alphabet: 51 (+43) = 94 of 94
Cyrillic alphabet: 97 (+64) = 161 of 161
Additional glyphs which are not described by specified standards:
Digits and punctuation signs: 38 (+67) = 105
Latin alphabet and IPA: 38 (+442) = 480
Cyrillic alphabet: 33 (+30) = 63
Greek alphabet: 13 (+135) = 148
other: 15 (+4) = 19
Font contains all digits (normal size, subscript, superscript) and letters of Cyrillic and Latin alphabets as described in standards. Also font contains full visible part of ASCII and some icons.
Supported languages
Abaza, Abkhasian, Adyghe, Aghul, Altai, Avar, Azerbaijani (Cyrillic and Latin), Bashkir, Bulgarian, Buryat, Byelorussian, Chechen, Chukchi, Chuvash, Crimean Tatar (Cyrillic), Croatian, Czech, Danish, Dargin, Dolgan, English, Esperanto, Estonian, Even, Evenki, Finnish, French, German, Hungarian, Icelandic, Ingush, Italian, Kabardian, Kalmyk, Karachay Balkar, Karelian, Kazakh, Khakassian, Khanty, Kirghiz, Komi, Kumyk, Lak, Latin, Latvian, Lezgian, Lithuanian, Macedonian, Mansi, Mari (with Hill Mari), Moldovan (Cyrillic and Latin), Mongol, Mordvinic, Nenets, Nogai, Norwegian, Ossetian, Polish, Portuguese, Romanian, Russian (modern and pre-Revolution), Rutul, Selkup, Serbian, Spanish, Swedish, Tabasaran, Tadjik, Tat, Tatar, Tsakhur, Turkish, Turkmen (Cyrillic and Latin), Tuvan, Udmurt, Ukrainian, Uzbek (Cyrillic and Latin), Veps, Yakut.
Design, Publisher, Copyright, License
Design: Alexander Sapozhnikov
Publisher: Alexander Sapozhnikov
Copyright 2013-2020 by Alexander Sapozhnikov. All Rights Reserved.
License: CC-BY-SA 3.0 Attribution-ShareAlike 3.0 Unported
Alexander Sapozhnikov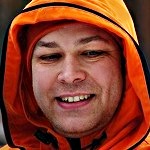 Russian designer of the Russian Road Sign Font (2013), in which the Cyrillic part is based on standards GOST 10807-78 and GOST R 52290-2004. This font is used on Russian road signs.
Free license
Download version 1.000: Russian Road Sign | Google Drive
Get permission to open a file on a Google Drive
• Open the file.
• On the "You need permission" page, click "Request access".
• The owner of the file will get an email asking for approval.
• After they approve your request, you'll get an email.
Where to look for the latest version: GitHub