Font Sampler
(EN) The quick brown fox jumps over the lazy dog. (NL) Op brute wijze ving de schooljuf de quasi-kalme lynx. (CS) Nechť již hříšné saxofony ďáblů rozezvučí síň úděsnými tóny waltzu, tanga a quickstepu. (HU) Jó foxim és don Quijote húszwattos lámpánál ülve egy pár bűvös cipőt készít. (RO) Înjurând pițigăiat, zoofobul comandă vexat whisky și tequila. (RU) Разъяренный чтец эгоистично бьёт пятью жердями шустрого фехтовальщика. (BG) Огньове изгаряха с блуждаещи пламъци любовта човешка на Орфей. (SR) Фијуче ветар у шибљу, леди пасаже и куће иза њих и гунђа у оџацима. (EL) Ταχίστη αλώπηξ βαφής ψημένη γη, δρασκελίζει υπέρ νωθρού κυνός. Type your own text to test the font!
Plovdiv Typeface is the first typeface dedicated to the city of Plovdiv; it is based on the handwriting of its citizens and friends, and is free for download. Its creation marks the celebration of Plovdiv as the first European Capital of Culture 2019 that officially uses the Cyrillic script. The entire creation process was inspired by the specific character of the city – multidimensional, multicultural, yet tolerant and unified.
Plovdiv Sans
The most utilitarian member of the Plovdiv type family, Plovdiv Sans still maintains its close connection with both Plovdiv Script and Plovdiv Display. Its mission is to have a broad application, for all your personal and commercial projects. Thanks to its proportions and outline, this typeface is suitable for long texts, signs, websites, presentations and wayfinding purposes.
Plovdiv Display
Plovdiv Display comes in three weights – Light, Regular and Bold. It represents the multi-layered character of Plovdiv. Its tone is elegant and well-proportioned, while its graphics are bold and balanced. It is recommended for various typographic compositions, memorable titles and short to medium-sized texts. It can be applied both to print and online media.
Plovdiv Script
Plovdiv Script is a font developed after analysing more than 3,800 handwriting samples collected from people who live in Plovdiv. The typeface is diverse, warm and cheerful just like all of them. It works well at both small and large sizes, which makes it suitable for numerous design needs such as branding, packaging, website design and advertising.
Plovdiv Maina Mode
"Maina" is a word you've certainly heard in your conversations with the locals. Without going deep into its origins, we now made it possible for you to write and use this magic word in a way anyone from Plovdiv would use it! This typeface functionality only works when typing in Cyrillic.
Plovdiv Pictograms
If you've visited Plovdiv in 2019, you have surely noticed some pictograms scattered around the city, cheering up the citizens and friends of the city. Those were a major part of the visual identity of the special programme of Plovdiv as European Capital of Culture 2019. Now more than 60 of those pictograms are included for free in the Plovdiv Typeface.
Design, Publisher, Copyright, License
Design: Alexander Nedelev (Plovdiv Display Light, Plovdiv Display Regular, Plovdiv Display Bold, Plovdiv Sans, Plovdiv Script, Plovdiv Maina Mode, Plovdiv Pictograms)
Design: Pavel Pavlov (Plovdiv Script, Plovdiv Maina Mode, Plovdiv Pictograms)
Design: Georgi Vasilev (Plovdiv Pictograms)
Publisher: Typedepot & Studio Punkt
Copyright 2019 by Typedepot & Studio Punkt. All rights reserved.
License: The font is free for PERSONAL and COMMERCIAL use.
Alexander Nedelev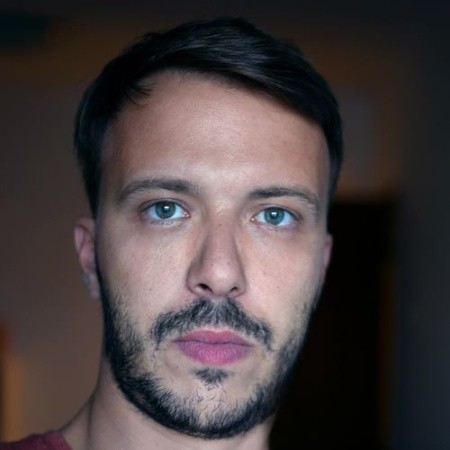 Typedepot is a small type foundry currently based in Sofia, Bulgaria, founded by Alexander Nedelev and Veronika Slavova in 2009. Alexander Nedelev is a graphic designer from Sofia, Bulgaria, b. 1984 (Dimitrovgrad).
Free License. Download according to EULA
Where to download: PlovdivTypeface