Font Runner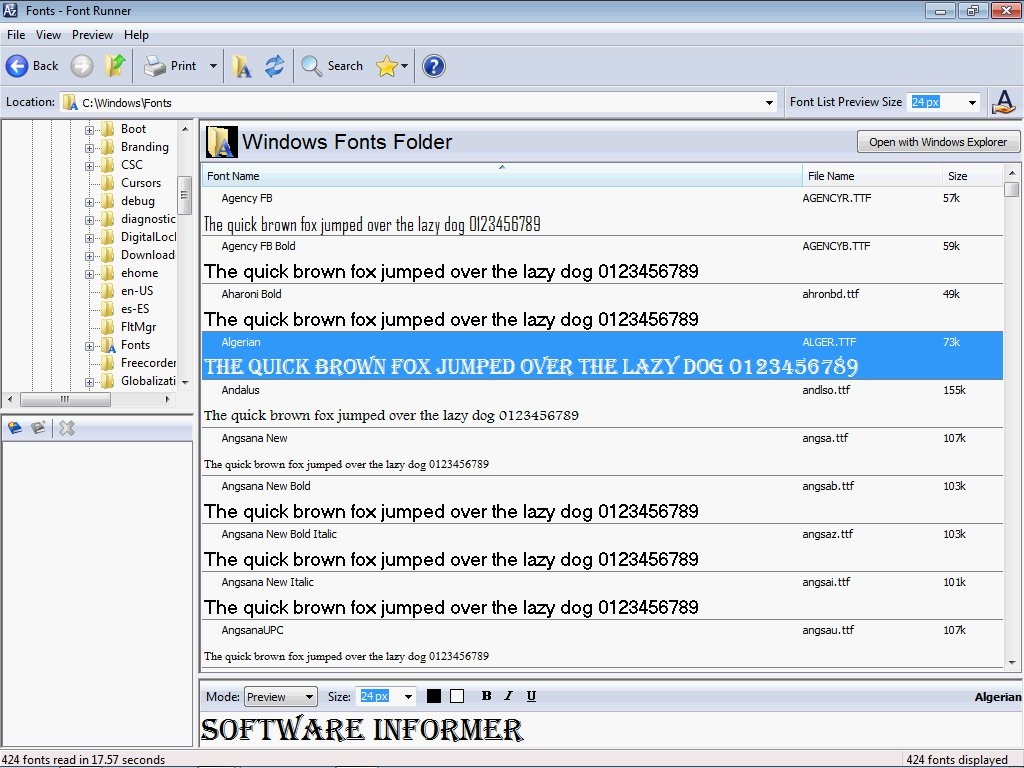 Overview
Font Runner is a Windows font manager for artists and graphic designers. It is designed to easily organize and search collections of fonts.
About Font Runner
If you have a large collection of fonts, keeping them all in your Windows Fonts folder can be burdensome and slow. With Font Runner, you can manage your font files by keeping them in folders of your choosing.
Browse through your font collection quickly to help you find "just the right font" for any project. Organize your fonts with drag-and-drop ease; cataloging them into different folders and projects. Search your fonts by name, similarity or by character. Also, preview your fonts inside Font Runner or by making them available to other applications. Finally, Font Runner gives you the ability to make printouts of your fonts so you can thumb through them easily. You can do all this — without putting your fonts in the Windows Fonts folder.