Font Sampler
(EN) The quick brown fox jumps over the lazy dog. (NL) Op brute wijze ving de schooljuf de quasi-kalme lynx. (CS) Nechť již hříšné saxofony ďáblů rozezvučí síň úděsnými tóny waltzu, tanga a quickstepu. (HU) Jó foxim és don Quijote húszwattos lámpánál ülve egy pár bűvös cipőt készít. (RO) Înjurând pițigăiat, zoofobul comandă vexat whisky și tequila. (RU) Разъяренный чтец эгоистично бьёт пятью жердями шустрого фехтовальщика. (BG) Огньове изгаряха с блуждаещи пламъци любовта човешка на Орфей. (SR) Фијуче ветар у шибљу, леди пасаже и куће иза њих и гунђа у оџацима. (EL) Ταχίστη αλώπηξ βαφής ψημένη γη, δρασκελίζει υπέρ νωθρού κυνός. Type your own text to test the font!
PT Serif is a transitional serif face with humanistic terminals designed for use together with PT Sans and harmonized with PT Sans on metrics, proportions, weights and design. The PT Serif type family consists of six styles. PT Serif Regular, PT Serif Bold, PT Serif Italic, and PT Serif Bold Italic are the four basic styles that can be successfully used in designing documents, just like basic styles of the PT Sans font. Besides that, these four basic styles are a perfect choice for fiction and non-fiction, illustrated magazines, newspapers, religious texts, and other texts where using sans-serif fonts is inappropriate for cultural or aesthetic reasons.
The type family also includes two styles with extended proportions. These styles are used for small-size characters of the PT Serif Caption Regular and PT Serif Caption Italic fonts, but here they are represented as upright and italic styles, which mainly suit those publications that use Antiqua fonts. The development of small-size styles required significant changes in the basic design; thus, a new design with features of a slab serif font emerged. One of the important user characteristics of both type families is the high quality of text displayed on low-resolution raster output devices, especially computer screens. This becomes crucial, given the development of technology for direct access to information resources from state programs such as E-Russia, e-government, etc. This ergonomic requirement, in addition to specific technical limitations to the design of the character contour, entailed much manual work in presenting the pixelated font in a wide range of sizes. Thus, the fonts are designed both for printing needs and for intensive paperless use not only on computer screens but also on digital signage, interactive information kiosks, the interfaces of portable communication devices, the small screens of household appliances, etc.
Design, Publisher, Copyright, License
Design: A. Korolkova, O. Umpeleva, V. Yefimov
Copyright 2010 by ParaType Ltd. All rights reserved.
License: SIL OPEN FONT LICENSE
Alexandra Korolkova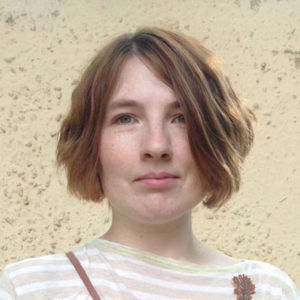 Alexandra Korolkova (born 1984) is a Russian typeface designer. She was awarded the infrequently presented Prix Charles Peignot in 2013 by the Association Typographique Internationale, becoming the first Russian prizewinner. Korolkova's best-known work is probably the PT Fonts project, a partly open-source project commissioned by the Russian Ministry of Communications as a single family able to support all the common variations of the Cyrillic script. Korolkova works for the company ParaType and studied at the Moscow State University of Printing Arts. She is the author of the book Living Typography (Russian: Живая типографика) and has also given lectures on Cyrillic letter structure. She has also designed the typeface FF Carina for FontShop.

Web:

Typefaces:

Leksa

,

Leksa Sans

,

Golos

,

PT Astra Serif

,

PT Astra Sans

,

PT Sans

,

PT Serif

,

PT Mono

,

Kiddy Kitty

,

Circe

,

Circe Slab

,

Circe Rounded

,

Fact

,

PT Sans Pro

,

PT Serif Pro

,

Yefimov Sans

,

Yefimov Serif

,

Stem

,

Stem Text

,

Aphrosine

,

Airy

,

Bowman

More…

WIKIPEDIA | Alexandra Korolkova
Free License
Download v.2.005: PT Serif | Google Drive
Get permission to open a file on a Google Drive
• Open the file.
• On the "You need permission" page, click "Request access".
• The owner of the file will get an email asking for approval.
• After they approve your request, you'll get an email.