Description
Circe™ is a geometric sans-serif with some humanist qualities. It consists of six weights from Thin to Extra Bold in both Normal and Italic styles. Circe, like the Greek goddess it is named after, is capable of metamorphosis. While being clean and simple in its basic form, Circe can become intricate and fancy with its numerous decorative glyph variations. The extensive character set provides support for almost all European languages based on Latin and Cyrillic scripts. Abundant alternates and swash variants organized in stylistic sets inspire creative design options. Circe is good for small point size paragraphs as well as for headlines and posters. The typeface was designed by Alexandra Korolkova and released by Paratype in 2011. The Italic styles were added in 2018 by Alexandra Korolkova and Maria Kharlamova (Selezeneva).
One of the main features of the typeface is its professionally-designed Cyrillic, which won one of the special prizes at Modern Cyrillic competition (http://www.paratype.com/k2009/) in Text category.
Design, Publisher, Copyright, License
Design: Alexandra Korolkova
Publisher: ParaType
Copyright 2011 by ParaType. All rights reserved.
Alexandra Korolkova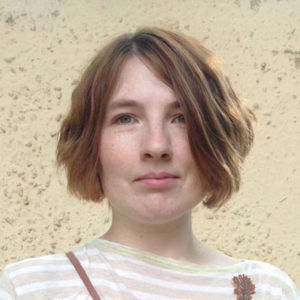 Alexandra Korolkova (born 1984) is a Russian typeface designer. She was awarded the infrequently presented Prix Charles Peignot in 2013 by the Association Typographique Internationale, becoming the first Russian prizewinner. Korolkova's best-known work is probably the PT Fonts project, a partly open-source project commissioned by the Russian Ministry of Communications as a single family able to support all the common variations of the Cyrillic script. Korolkova works for the company ParaType and studied at the Moscow State University of Printing Arts. She is the author of the book Living Typography (Russian: Живая типографика) and has also given lectures on Cyrillic letter structure. She has also designed the typeface FF Carina for FontShop.

Web:

Typefaces:

Leksa

,

Leksa Sans

,

Golos

,

PT Astra Serif

,

PT Astra Sans

,

PT Sans

,

PT Serif

,

PT Mono

,

Kiddy Kitty

,

Circe

,

Circe Slab

,

Circe Rounded

,

Fact

,

PT Sans Pro

,

PT Serif Pro

,

Yefimov Sans

,

Yefimov Serif

,

Stem

,

Stem Text

,

Aphrosine

,

Airy

,

Bowman

More…

WIKIPEDIA | Alexandra Korolkova