PH from Fontfabric is a multifaceted Latin and Cyrillic font system consisting of different font weights and types of condensation. The full version of PH consists of 96 fonts.
Design, Publisher, Copyright, License
Design: Ani Petrova, Asen Petrov
Publisher: Fontfabric
Ani Petrova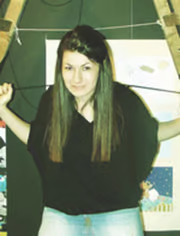 Type designer, b. 1988, Sofia, Bulgaria, who works at Fontfabric, Svetoslav Simov's typefoundry. She completed her Bachelor's degree at The National Academy of Art in Sofia. In 2014 she obtained a Master's degree in type design.

Web:

Typefaces:

Intro Rust Complete

,

Intro Rust, Head, Script

,

Intro Script R H2 Base

,

Intro Head R Base

,

Mixa

,

Sofia Sans

,

Mozer

,

Milka

,

Uni Sans

,

PH

,

Nexa Script

More…

TYPE DESIGN INFORMATION | Ani Petrova
Free License
Download 4 free demo fonts: PH | Fontfabric
Commercial License
Where to buy: MyFonts
If you like this site and find it useful, help us to make it better by giving feedback, suggesting improvements or by donation.



DOWNLOAD 4 free demo fonts at Fontfabric
Buy the full Version at MyFonts (it consists of 96 fonts).