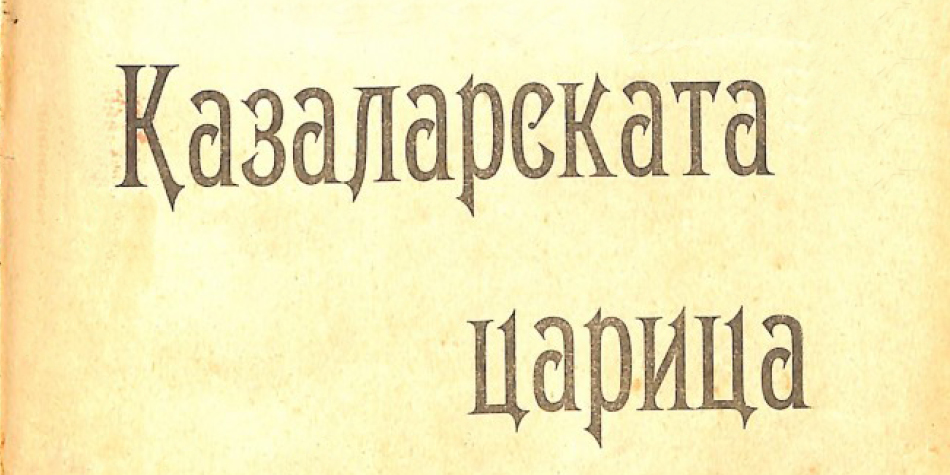 Author
Ivan Vazov
Иван Вазов
Title
Kazalarskata Tsaritsa
Казаларската царица
Publisher
Hr. Olchev's bookstore edition
Издание на Хр. Олчевата книжарница
Used fonts
Concordia
,
Lateinisch
‌Kazalarskata Tsaritsa ("The Queen of Casalar") by Ivan Vazov is considered by some to be the first Bulgarian love novel. The novel is oriented mainly towards the rupture of man with the patriarchal consciousness and his turning inwards to himself with his own problems and emotions.
Although the novel is innovative, the cover does not have a special artistic layout. Three font families were used for the cover. The relatively new Concordia font was chosen for the title.
The title is in two lines. The first line is left aligned and the second line is right aligned. Uppercase and lowercase letters are used in the title.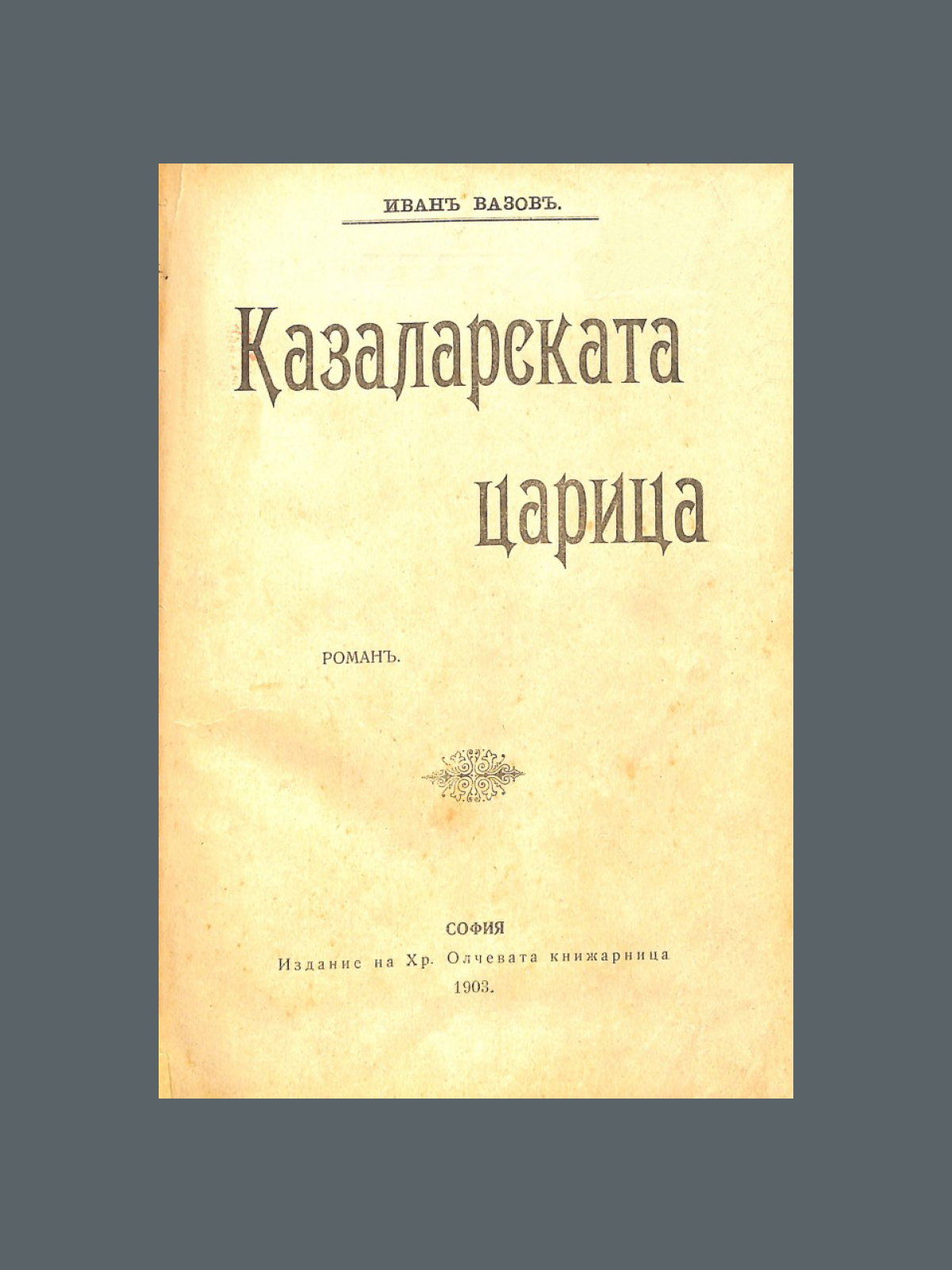 About the fonts
Concordia
Lateinisch

The font Concordia is used for the title of the book.
The font Concordia is made at Berthold before 1898 and appears to be a recutting of Lafayette (Central, 1885), with some changes. Most notably, stems in 'abd' etc. don't descend and have horizontal instead of diagonal serifs, strokes in 'mnuw' are straight instead of curved, 'r' doesn't have a dangling terminal.
Concordia was digitally revived as Gable Antique Condensed SG.
Source
Fonts in Use

Lateinisch is used for the genre description Novel and for the description of the publisher. Lateinisch is first cast by Berthold in 1899. The initial style is credited to Peter Schorr. Expanded into 5 styles until 1902. In 1911, a 6th breitfett (extrabold extended) style completed the family. Came also with a set of decorated initials.
Source
Fonts in Use