Font Sampler
(EN) The quick brown fox jumps over the lazy dog. (NL) Op brute wijze ving de schooljuf de quasi-kalme lynx. (CS) Nechť již hříšné saxofony ďáblů rozezvučí síň úděsnými tóny waltzu, tanga a quickstepu. (HU) Jó foxim és don Quijote húszwattos lámpánál ülve egy pár bűvös cipőt készít. (RO) Înjurând pițigăiat, zoofobul comandă vexat whisky și tequila. (RU) Разъяренный чтец эгоистично бьёт пятью жердями шустрого фехтовальщика. (BG) Огньове изгаряха с блуждаещи пламъци любовта човешка на Орфей. (SR) Фијуче ветар у шибљу, леди пасаже и куће иза њих и гунђа у оџацима. (EL) Ταχίστη αλώπηξ βαφής ψημένη γη, δρασκελίζει υπέρ νωθρού κυνός. Type your own text to test the font!
Inconsolata is an open-source font created by Raph Levien and released under the SIL Open Font License. It is a humanist monospaced font designed for source code listing, terminal emulators, and similar uses. It was influenced by the proprietary Consolas monospaced font, designed by Lucas de Groot, the proportional Avenir and IBM's classic monospaced Letter Gothic.
Inconsolata has received favorable reviews from many programmers who consider it to be a highly readable and clear monospaced font.
A Hellenised version of Inconsolata, containing full support for monotonic Modern Greek, was released by Dimosthenis Kaponis in 2011 as Inconsolata Hellenic, under the same license.
There was originally no bold variant of Inconsolata, which caused less than optimal display on systems that used a bold variant to display text. However, when Inconsolata was added to Google Fonts, it was fully hinted and a bold variant was added.
Inconsolata-LGC is a fork of Inconsolata Hellenic which adds bold, italic and cyrillic glyphs.
Inconsolata LGC Markup is a modified version of Inconsolata LGC with minor changes to improve the distinction between various similar-looking glyphs.
Design, Publisher, Copyright, License
Copyright 2006 by Raph Levien. All rights reserved.
Copyright 2010-2012 by Dimosthenis Kaponis . Hellenic glyphs. All rights reserved.
Copyright 2012 by MihailJP . Added Cyrillic glyphs, and bold and italic variants. All rights reserved.
Copyright 2013 by Greg Omelaenko . Improve forms of Cyrillic Ж, ж, Ф and ф. All rights reserved.
Copyright 2013 by Brian Dunn. Inconsolata LGC Markup — slightly modified for document markup languages. All rights reserved.
License: SIL OPEN FONT LICENSE
Permissions
:
Private use
Commercial use
Modification
Distribution
br>
Limitations
:
Liability
Warranty
br>
Conditions
:
License and copyright notice
Same license
Raph Levien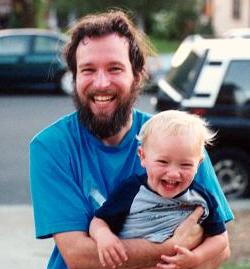 Type and technology expert and computer scientist presently working for Google in Mountrain View, CA. His blog was totally dedicated to free and open software. Raph Levien is a software engineer and tech lead of Android Text on the Android UI Toolkit team at Google. A well-known software guru, he was a lead developer for Gfonted and Spiro (a font editor), and helped out with Gimp, among many other things. Raph's previous work includes Google Fonts and the open source Ghostscript PostScript/PDF engine. The topic for his PhD in Computer Science from the University of California, Berkeley, is on better techniques for interactively designing curves, and he also used these tools to design Inconsolata, one of the fonts available on the font API.
Free license
Download: Dropbox
If you like this site and find it useful, help us to make it better by giving feedback, suggesting improvements or by donation.