{"autoplay":"true","autoplay_speed":3000,"speed":300,"arrows":"true","dots":"true"}
Font Sampler
(EN) The quick brown fox jumps over the lazy dog. (NL) Op brute wijze ving de schooljuf de quasi-kalme lynx. (CS) Nechť již hříšné saxofony ďáblů rozezvučí síň úděsnými tóny waltzu, tanga a quickstepu. (HU) Jó foxim és don Quijote húszwattos lámpánál ülve egy pár bűvös cipőt készít. (RO) Înjurând pițigăiat, zoofobul comandă vexat whisky și tequila. (RU) Разъяренный чтец эгоистично бьёт пятью жердями шустрого фехтовальщика. (BG) Огньове изгаряха с блуждаещи пламъци любовта човешка на Орфей. (SR) Фијуче ветар у шибљу, леди пасаже и куће иза њих и гунђа у оџацима. (EL) Ταχίστη αλώπηξ βαφής ψημένη γη, δρασκελίζει υπέρ νωθρού κυνός. Type your own text to test the font!
Source Sans Pro was designed by Paul D. Hunt as Adobe's first open source typeface family, conceived primarily as a typeface for user interfaces. Source Sans Pro draws inspiration from the clarity and legibility of twentieth-century American gothic typeface designs. Distilling the best archetypical qualities of these models, Paul followed a rational design approach by simplifying glyph shapes by paring them to their essential form. However, in order to more easily differentiate similar letter shapes (such as uppercase I and lowercase L), some additional details have been added. Besides providing such explicitly clarity in short text strings, another fundamental design consideration was to create a typeface that reads well in extended settings. This can be seen in the general proportions: Source Sans Pro has been designed with a more generous width than many other comparable gothics, and its shorter majuscule letters, combined with minuscule letters with longer extenders, create a more pleasant reading texture in longer text passages.
Fonts version 3.006 (OTF, TTF, WOFF, WOFF2, Variable)
Harmonizes glyph set between Roman and Italic styles (with the exception of small capitals)
Adds Cyrillic and Greek to italic fonts
Adds Bulgarian Cyrillic support to fonts
Adjusts the sizing of geometric shapes
Changes florin (U+0192) to letter form
Fixes broken Greek transliteration character sequence for macron + acute (uni0304 + uni0301)
Fixes issue with glyphs not reachable by feature
Restores caron alternate (caroncmb.a)
Adds support for ERASE TO THE RIGHT (U+2326)
Adds COPYLEFT sign (U+1F12F)
Adds diacritics for Pe̍h-ōe-jī (U+030D, U+0358)
Adds support for two IPA superscripts: h hook and glottal stop modifiers (U+02B1, U+02C0)
Adds lookupflag IgnoreMarks to kern feature
Design, Publisher, Copyright, License
Publisher: Adobe Systems Incorporated
Copyright 2010-2019 by Adobe Systems Incorporated , with Reserved Font Name 'Source'. All rights reserved.
License: SIL OPEN FONT LICENSE
Permissions
:
Private use
Commercial use
Modification
Distribution
Limitations
:
Liability
Warranty
Conditions
:
License and copyright notice
Same license
Paul D. Hunt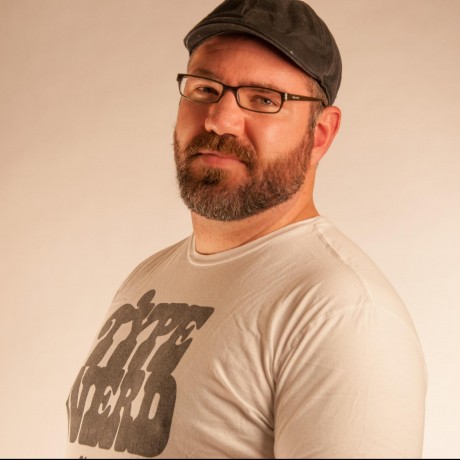 Paul D. Hunt began his type design career at P22 Type Foundry, where he joined as an intern in winter 2004. He was subsequently hired on as a designer and font developer. At P22, Paul was able to explore the basics of lettering-based type design. There he also experimented with drawing non-Latin typeforms for Cyrillic and Greek, and even collaborated with Jim Rimmer on a font for Canadian syllabics. Of these designs, P22 Allyson was awarded the Honor Diploma for the Excellence in Type Design by ParaType in their Modern Cyrillic 2009 design competition. It was at P22 that Paul began to develop an appreciation for good, interesting text faces. Paul continued his journey in type at the University of Reading, UK. There he gained experience in drawing letterforms for setting text and furthered his exploration into non-Latin type design, focusing on Devanagari script. He completed his Masters work in spring 2008, for which he was awarded the distinction of Merit. Paul joined the Adobe type team in January 2009 as a typeface designer and font developer and continues to hone his skills in letter drawing and non-Latin type development.
Typefaces: Source Code Pro, Source Sans Pro
More… Adobe | Paul D. Hunt
Free License
Direct download of version 3.006: Dropbox
Where to look for the latest version: GitHub