Font Sampler
(EN) The quick brown fox jumps over the lazy dog. (NL) Op brute wijze ving de schooljuf de quasi-kalme lynx. (CS) Nechť již hříšné saxofony ďáblů rozezvučí síň úděsnými tóny waltzu, tanga a quickstepu. (HU) Jó foxim és don Quijote húszwattos lámpánál ülve egy pár bűvös cipőt készít. (RO) Înjurând pițigăiat, zoofobul comandă vexat whisky și tequila. (RU) Разъяренный чтец эгоистично бьёт пятью жердями шустрого фехтовальщика. (BG) Огньове изгаряха с блуждаещи пламъци любовта човешка на Орфей. (SR) Фијуче ветар у шибљу, леди пасаже и куће иза њих и гунђа у оџацима. (EL) Ταχίστη αλώπηξ βαφής ψημένη γη, δρασκελίζει υπέρ νωθρού κυνός. Type your own text to test the font!
Raleway is an elegant sans-serif typeface family. Initially designed by Matt McInerney as a single thin weight, it was expanded into a 9 weight family by Pablo Impallari and Rodrigo Fuenzalida in 2012 and iKerned by Igino Marini.
It is a display face and the download features both old style and lining numerals, standard and discretionary ligatures, a pretty complete set of diacritics, as well as a stylistic alternate inspired by more geometric sans-serif typefaces than its neo-grotesque inspired default character set.
It also has a sister family, Raleway Dots.
60 Cyrillic languages | Кириллица
Raleway Fonts v.3.000 included core Cyrillic support for 17 languages in Roman styles. Core Cyrillic glyphs were drawn by Pablo Impallari in 2013.
In August-September 2016 (Raleway v.4.000) existing Cyrillic was redrawn and expanded for both Roman and Italic by Alexei Vanyashin and Ivan Petrov (Cyreal) to support 60 Cyrillic languages:
Adyghe, Agul, Altay, Avar, Azerbaijani (Cyrillic), Balkar, Bashkir, Belarusian (Cyrillic), Bosnian (Cyrillic), Bulgarian, Buryat, Chechen, Chuvash, Crimean Tatar (Cyrillic), Croatian (Cyrillic), Dargin, Dungan, Erzya, Gagauz (Cyrillic), Ingush, Kabardian, Kalmyk, Karachay, Karakalpak, Kazakh, Khakas (Cyrillic), Khinalugh, Komi, Kumyk, Kurdish (Cyrillic), Kyrgyz (Cyrillic), Lak, Lezgian, Macedonian, Mari (Hill and Meadow), Moksha, Moldovan (Cyrillic), Mongolian (Cyrillic), Montenigrin, Nanai, Nogai, Ossetian, Russian, Rusyn, Rutul, Sakha/Yakut, Serbian (Cyrillic), Tabasaran, Tajik, Talysh (Cyrillic), Tat, Tatar, Turkmen, Tuvan, Udi, Udmurt, Ukrainian, Uyghur (Cyrillic), Uzbek (Cyrillic), Yukaghir (Northern and Southern).
Localised variants are available for Bulgarian, Serbian, Macedonian, Chuvash, and Bashkir languages.
Includes currencies: ₮, ₴, ₸, ₽.
Design, Publisher, Copyright, License
Design: The League of Moveable Type
License: SIL OPEN FONT LICENSE
Pablo Impallari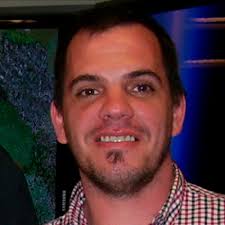 Pablo Impallari is a self taught type designer, still learning through books, blogs, forums & detailed observation, with the help of friend and colleagues. He thinks that typefaces are living beings, they always continue to evolve over time. Even if the original designer died over 500 years ago, contemporary designers push their ideas forward, adapting to changing technology and keeping up with the always shifting way we perceive the alphabet. Pablo continues to actively design and release his own typefaces and help other designers learn and publish new fonts.
Alexei Vanyashin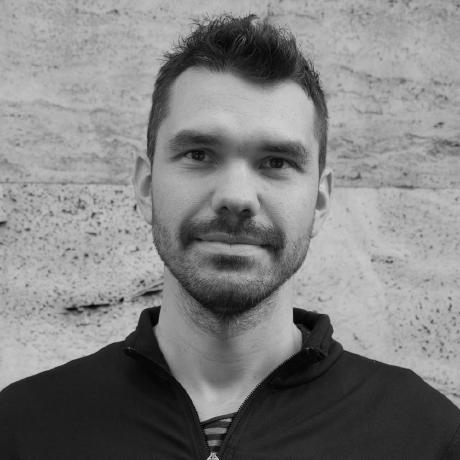 Alexei Vanyashin is a Russian typeface designer, typographic researcher and educator. He was born in Moscow, Russia in 1982, studied Graphic Design since 2000 at Moscow Stroganov University of Arts, and later type design at British Higher School of Art and Design, where he now teaches. He runs his own foundry Cyreal, and collaborates with Swiss Typefaces as a Cyrillic specialist. Among his many custom type projects are works for Red Dot holder Ermolaev Bureau, GEO, and Afisha magazines. LearnCyrillic.tumblr.com is Alexei's recent effort to provide educational resources for Cyrillic learners.
Free License
Download v.4.020: Raleway | Google Drive
The Raleway Font Project: GitHub
Raleway in Use
WEB: Велики Преслав (BG)
WEB: Lex Medica News (BG)
WEB: Твоята готварска книга (BG)
WEB: Inprint (BG) (EN)
WEB: Packtato (BG) (EN)
WEB: Пловдив чете (BG)
WEB: АПОЛОНИЯ (BG)