Africa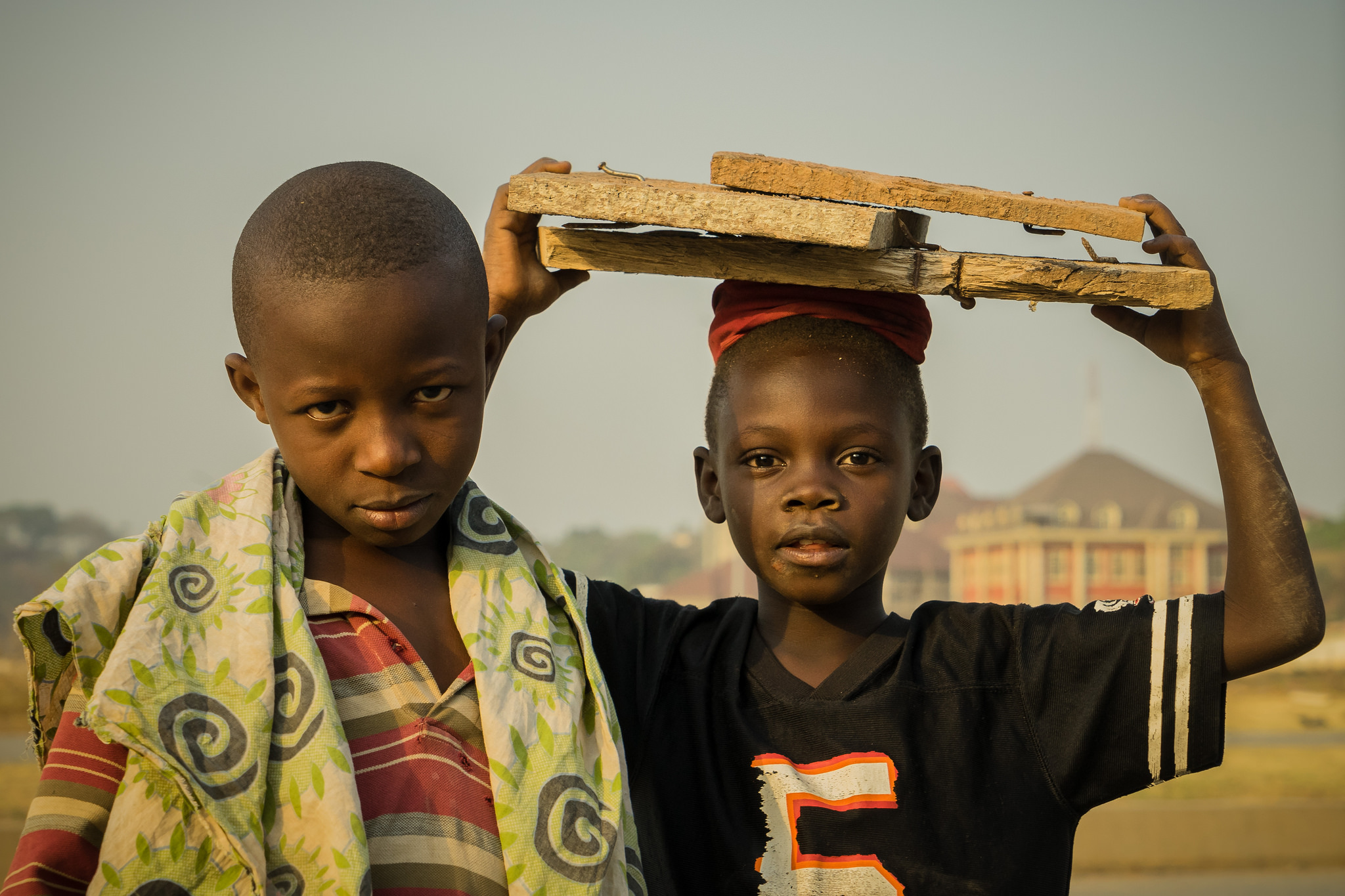 A | B | C | D | E | F | G | H | I | K | L | M | N | O | P | Q | R | S | T | V | X | Y | Z
Pan-Nigerian alphabet
185,989,640 speakers
more than 500 languages | Hausa, Yoruba, Igbo and Fulani are the largest ethnic groups
A set of 33 Latin letters standardized by the National Language Centre of Nigeria in the 1980s.
A
a
B
b
Ɓ
ɓ
C
c
D
d
Ɗ
ɗ
E
e
Ǝ
ǝ
Ẹ
ẹ
F
f
G
g
H
h
I
i
Ị
ị
J
j
K
k
Ƙ
ƙ
L
l
M
m
N
n
O
o
Ọ
ọ
P
p
R
r
S
s
Ṣ
ṣ
T
t
U
u
Ụ
ụ
V
v
W
w
Y
y
Z
z
The following characters are necessary to cover all the scripts used in Nigeria:
ā a̱ ạ ḅ ɓ ḍ ɗ e̱ ẹ ɛ ə ḥ ị ɨ ƙ ṅ ṇ ŋ ñ n̄ o̱ ọ ɔ ʌ ṣ ụ 'w 'y ẓ '

Igor Freiberger
April 2017, Typedrawers
Please keep in mind that Pan-Nigerian alphabet was a try to establish a set capable to support all languages of Nigerian area. Even Hermann Zapf worked on this. It is not an alphabet to a given language, the reason why it is called a theoretical alphabet. Thus, a search for samples of Pan-Nigerian will not bring good results. Instead of this, you should search for individual Nigerian languages (there are more than 500).
The official idiom of Nigeria is English, but the characters added by Pan-Nigerian alphabet are used in local languages – Hausa, Yoruba, Igbo, Urhobo, Ijaw and Edo are among the more used. As Michel already pointed, the Pan-Nigerian alphabet proved too short to its planned target, so other characters need to be considered for a proper support.
Another relevant aspect is that Pan-Nigerian area also embraces Benin and Cameroon. The whole region is especially complex regarding langues and orthographies.
[…] the educated individuals from these peoples probably don't find writing their native languages important
Definitively not. The lack of development of any area does not mean their people do not find their language (and its writing) important. The absence of adequate ways to reproduce texts was/is a major obstacle to local language in all colonies – since typewriters to digital fonts. Some languages even dropped characters that today are encoded and may be reincorporated into use. It is much more a lack of resources than a lack of perceived importance.
Anyway, some alphabets could be used by numerous people in some places or ethnical groups. Hausa is used by more than 41 million of people. If just 5% of them write in Hausa, this is enough to have a large public. And even among communities where original languages are hardly written, many times there are initiatives to improve people literacy. Finally, it is good to remember that even European languages were once hardly written outside abbeys, what never pointed to lack of importance.
So, Pan-Nigerian is fully important for any font with support for several African languages, although not enough to a wide support.
For additional info, I suggest a search of posts from John Hudson and Denis Jacquerye in old Typophile threads.

Denis Moyogo Jacquerye
April 2017, Typedrawers
The Pan Nigerian alphabet is used by some publishers but I wouldn't say it's limited to linguistics or scholarly works. Newspapers also use the alphabet, for example Yoruba newspapers like Alaroye or Iroyin Wurọ.
Some major websites in Hausa use some of its letters (ɓɗƙ) like http://www.bbc.com/hausa or http://www.dw.com/ha/.
Of course many don't use those Pan Nigerian alphabet letter in those languages but, to be fair, it's still very tough to use this alphabet since there are very few fonts that support it properly (ahem) and there's generally no pre-installed adequate input method (but that's getting better, for example on Windows 10).
Further Readings
Pan-Nigerian alphabet
Denis Moyogo Jacquerye: África – Suporte a alfabetos africanos
African Languages