Font Sampler
(EN) The quick brown fox jumps over the lazy dog. (NL) Op brute wijze ving de schooljuf de quasi-kalme lynx. (CS) Nechť již hříšné saxofony ďáblů rozezvučí síň úděsnými tóny waltzu, tanga a quickstepu. (HU) Jó foxim és don Quijote húszwattos lámpánál ülve egy pár bűvös cipőt készít. (RO) Înjurând pițigăiat, zoofobul comandă vexat whisky și tequila. (RU) Разъяренный чтец эгоистично бьёт пятью жердями шустрого фехтовальщика. (BG) Огньове изгаряха с блуждаещи пламъци любовта човешка на Орфей. (SR) Фијуче ветар у шибљу, леди пасаже и куће иза њих и гунђа у оџацима. (EL) Ταχίστη αλώπηξ βαφής ψημένη γη, δρασκελίζει υπέρ νωθρού κυνός. Type your own text to test the font!
Tinos is a part of the Chrome OS core fonts. The Chrome OS core fonts, also known as the Croscore fonts, are a collection of three TrueType font families: Arimo (sans-serif), Tinos (serif) and Cousine (monospace). These fonts are metrically compatible with Monotype Corporation's Arial, Times New Roman, and Courier New, the most commonly used fonts on Microsoft Windows operating system, for which they are intended as open-source substitutes.
Google licenses these fonts from Ascender Corporation under the Apache License 2.0.
The fonts were originally developed by Steve Matteson as Ascender Sans and Ascender Serif, and were also the basis for the Liberation fonts licensed by Red Hat under another open source license. In July 2012, version 2.0 of the Liberation fonts, based on the Croscore fonts, was released under the SIL Open Font License.
Tinos was designed by Steve Matteson as an innovative, refreshing serif design that is metrically compatible with Times New Roman™. Tinos offers improved on-screen readability characteristics and the pan-European WGL character set and solves the needs of developers looking for width-compatible fonts to address document portability across platforms.
Updated in May 2013 with improved hinting and released under the Apache 2.0 license.
Design, Publisher, Copyright, License
Design: Steve Matteson
Publisher: Monotype Imaging Inc.
Copyright 2010-2012 by Google Corporation. All rights reserved.
License: Apache License, Version 2.0
Permissions:
Private use
Commercial use
Modification
Distribution
Limitations:
Liability
Warranty
Conditions:
License and copyright notice
Same license
Steve Matteson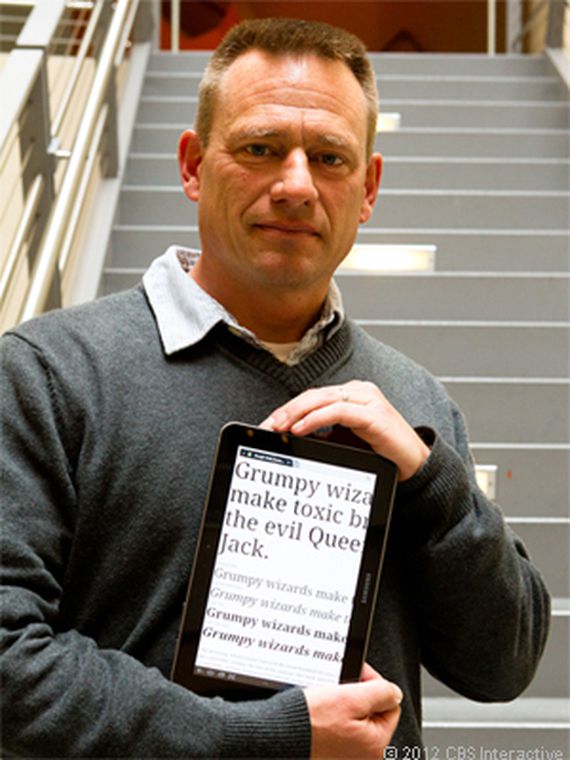 Steven R. Matteson (born 1965, Chicago, Illinois) is an American typeface designer whose work is included in several computer operating systems and embedded in game consoles, cell phones and other electronic devices. He is the designer of the Microsoft font family Segoe included since Windows XP; of the Droid font collection used in the Android mobile device platform, and designed the brand and user-interface fonts used in both the original Microsoft Xbox and the Xbox 360.

Web:

Typefaces:

VAG Rounded Next

,

Futura Now

,

Droid Sans Mono

,

Droid Serif

,

Droid Sans

,

Tinos

,

Open Sans Condensed

,

Open Sans

,

Liberation Serif

,

Liberation Sans

,

Liberation Mono

,

Cousine

,

Arimo

,

Goudy Titling

More…

WIKIPEDIA | Steve Matteson
Free License
Download v.1.230: Tinos | Google Drive
Get permission to open a file on a Google Drive
• Open the file.
• On the "You need permission" page, click "Request access".
• The owner of the file will get an email asking for approval.
• After they approve your request, you'll get an email.