Description
Description
VAG Rounded Next brings a classic 1970s typeface up to date, keeping all of its easy going, approachable personality but adding some much-needed versatility and language support.
Originally commissioned by Volkswagen, VAG Rounded remained in use by the company until the early 90s and has also been used by Apple, Skype and Myspace. Its enduring appeal lies in its appealingly rounded terminals, and its immediate, informal tone of voice. "When you look at the Volkswagen Beetle it has these curves that are timeless and legendary," says Steve Matteson, who led the creation of VAG Rounded Next. "I think that's what stands out in this design – that friendly aesthetic, and the simple line and circle."
This new version offers 700 glyphs with pan European language support (including Greek and Cyrllic), as well as 10 weights of upright and italic styles. New display weights Shine and Rough – which create "chocolate popsicle" and "rust" effects – are begging to be used in branding, packaging and editorial projects, while the lighter weights are well suited for text.
Design, Publisher, Copyright, License
Design: Steve Matteson
Design: Tom Grace
Publisher: Monotype
Copyright 2018 by Monotype. All rights reserved.
Steve Matteson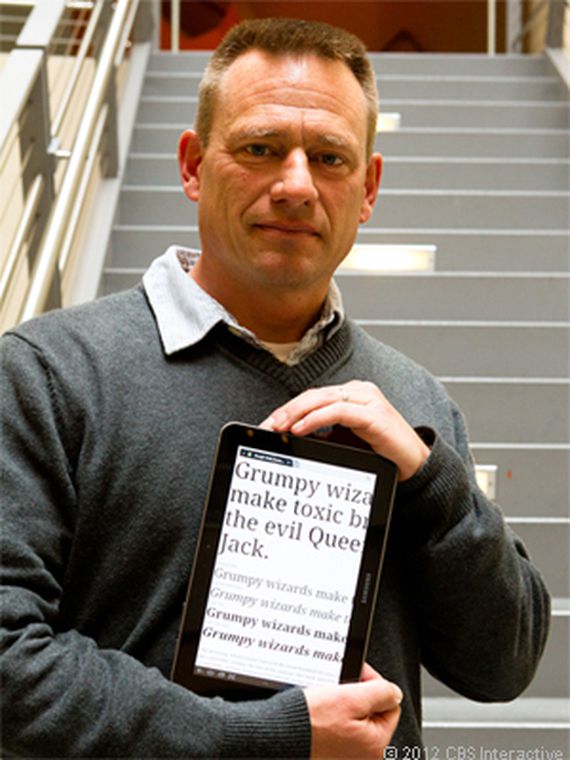 Steven R. Matteson (born 1965, Chicago, Illinois) is an American typeface designer whose work is included in several computer operating systems and embedded in game consoles, cell phones and other electronic devices. He is the designer of the Microsoft font family Segoe included since Windows XP; of the Droid font collection used in the Android mobile device platform, and designed the brand and user-interface fonts used in both the original Microsoft Xbox and the Xbox 360.

Web:

Typefaces:

VAG Rounded Next

,

Futura Now

,

Droid Sans Mono

,

Droid Serif

,

Droid Sans

,

Tinos

,

Open Sans Condensed

,

Open Sans

,

Liberation Serif

,

Liberation Sans

,

Liberation Mono

,

Cousine

,

Arimo

,

Goudy Titling

More…

WIKIPEDIA | Steve Matteson
Tom Grace
Born in Boston in 1976. Graduated with an MA in Typeface Design from-the University of Reading and studied at the Rhode Island School of Design. After graduation, he worked briefly for Jeremy Tankard and Font Bureau. In 2005, he worked briefly for Porchez Typofonderie. He currently lives in Heidelberg, Germany.