Font Sampler
(EN) The quick brown fox jumps over the lazy dog. (NL) Op brute wijze ving de schooljuf de quasi-kalme lynx. (CS) Nechť již hříšné saxofony ďáblů rozezvučí síň úděsnými tóny waltzu, tanga a quickstepu. (HU) Jó foxim és don Quijote húszwattos lámpánál ülve egy pár bűvös cipőt készít. (RO) Înjurând pițigăiat, zoofobul comandă vexat whisky și tequila. (RU) Разъяренный чтец эгоистично бьёт пятью жердями шустрого фехтовальщика. (BG) Огньове изгаряха с блуждаещи пламъци любовта човешка на Орфей. (SR) Фијуче ветар у шибљу, леди пасаже и куће иза њих и гунђа у оџацима. (EL) Ταχίστη αλώπηξ βαφής ψημένη γη, δρασκελίζει υπέρ νωθρού κυνός. Type your own text to test the font!
PT Astra Sans is a universal type family designed for use together with PT Astra Serif. PT Astra Sans coordinates with PT Astra Serif on metrics, proportions, weights and design. It consists of 4 styles: regular and bold weights with corresponding italics form a standard computer font family. PT Astra font families are targeted to developing all types of documents. The fonts were developed and released by ParaType Ltd. in 2016 by the order of JSC RPA RusBITech.
Совместно с разработчиком операционных систем «Astra Linux» АО «НПО РусБИТех» ПараТайп представляет общедоступные шрифты PT Astra Sans и PT Astra Serif.
Шрифты разработаны на основе Pt Sans и PT Serif, модифицированных таким образом, чтобы они подходили под стандарты оформления документов, эталоном ёмкости для которых является Times New Roman. Каждая из гарнитур представлена четырьмя базовыми начертаниями с широкой языковой поддержкой. Помимо стандартного набора знаков для работы с языками Западной и Восточной Европы, а также комплекта стандартной кириллицы, шрифты содержат знаки всех алфавитов государственных титульных языков Российской Федерации. Сформированные в рамках кроссплатформенного формата OT-TTF, шрифты дополнительно оптимизированы для экранов различного разрешения.
PT Astra Sans, PT Astra Serif спроектированы дизайнерами Александрой Корольковой и Изабеллой Чаевой и подготовлены к выпуску компанией ПараТайп в 2016 году.
Design, Publisher, Copyright, License
Design: A. Korolkova, I. Chaeva
Copyright 2016 by JSC RPA RusBITech. All rights reserved.
License: SIL OPEN FONT LICENSE
Alexandra Korolkova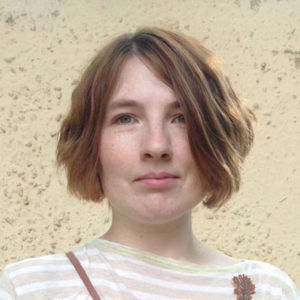 Alexandra Korolkova (born 1984) is a Russian typeface designer. She was awarded the infrequently presented Prix Charles Peignot in 2013 by the Association Typographique Internationale, becoming the first Russian prizewinner. Korolkova's best-known work is probably the PT Fonts project, a partly open-source project commissioned by the Russian Ministry of Communications as a single family able to support all the common variations of the Cyrillic script. Korolkova works for the company ParaType and studied at the Moscow State University of Printing Arts. She is the author of the book Living Typography (Russian: Живая типографика) and has also given lectures on Cyrillic letter structure. She has also designed the typeface FF Carina for FontShop.

Web:

Typefaces:

Leksa

,

Leksa Sans

,

Golos

,

PT Astra Serif

,

PT Astra Sans

,

PT Sans

,

PT Serif

,

PT Mono

,

Kiddy Kitty

,

Circe

,

Circe Slab

,

Circe Rounded

,

Fact

,

PT Sans Pro

,

PT Serif Pro

,

Yefimov Sans

,

Yefimov Serif

,

Stem

,

Stem Text

,

Aphrosine

,

Airy

,

Bowman

More…

WIKIPEDIA | Alexandra Korolkova
Free License
Download: PT Astra Sans | Google Drive
Get permission to open a file on Google Drive
• Open the file.
• On the "You need permission" page, click "Request access".
• The admins of the site will receive your request to access the file you want to download.
• After they approve your request, you'll be notified by email.