Font Sampler
(EN) The quick brown fox jumps over the lazy dog. (NL) Op brute wijze ving de schooljuf de quasi-kalme lynx. (CS) Nechť již hříšné saxofony ďáblů rozezvučí síň úděsnými tóny waltzu, tanga a quickstepu. (HU) Jó foxim és don Quijote húszwattos lámpánál ülve egy pár bűvös cipőt készít. (RO) Înjurând pițigăiat, zoofobul comandă vexat whisky și tequila. (RU) Разъяренный чтец эгоистично бьёт пятью жердями шустрого фехтовальщика. (BG) Огньове изгаряха с блуждаещи пламъци любовта човешка на Орфей. (SR) Фијуче ветар у шибљу, леди пасаже и куће иза њих и гунђа у оџацима. (EL) Ταχίστη αλώπηξ βαφής ψημένη γη, δρασκελίζει υπέρ νωθρού κυνός. Type your own text to test the font!
"Jura is a family of sans-serif fonts in the Eurostile vein. It was originally inspired by some work I was doing for the FreeFont project in designing a Kayah Li range for FreeMono. I wanted to create a Roman alphabet using the same kinds of strokes and curves as the Kayah Li glyphs, and thus Jura was born. It has been expanded to include glyphs for the Cyrillic and Greek alphabets as well. The original Kayah Li glyphs have been included in this font. (Note that glyphs for writing mainstream Burmese are not and never have been a part of this font.)" – Daniel Johnson.
N.B. The Jura family has an unfortunate name clash with Ed Merritt's Jura serif font.
July 2016 Alexei Vanyashin redesigned Jura as part of Google Fonts Improvement project. This repo contains both legacy v2.26, and the new v.3.
Design, Publisher, Copyright, License
Design: Daniel Johnson, Alexei Vanyashin
Copyright 2016 by the Jura Font Project Authors. All rights reserved.
License: SIL OPEN FONT LICENSE
Daniel Johnson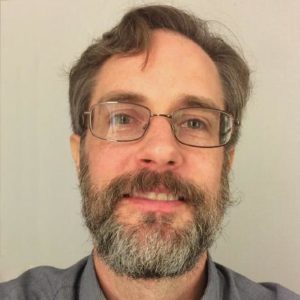 Designer at the Open Font Library, Daniel Johnson contributed to the GNU Freefont project.

Web:

Typefaces:

Jura

,

Didact Gothic

,

Pfennig

More…

TYPE DESIGN INFORMATION | Daniel Johnson

Alexei Vanyashin

Alexei Vanyashin is a Russian typeface designer, typographic researcher and educator. He was born in Moscow, Russia in 1982, studied Graphic Design since 2000 at Moscow Stroganov University of Arts, and later type design at British Higher School of Art and Design, where he now teaches. He runs his own foundry Cyreal, and collaborates with Swiss Typefaces as a Cyrillic specialist. Among his many custom type projects are works for Red Dot holder Ermolaev Bureau, GEO, and Afisha magazines. LearnCyrillic.tumblr.com is Alexei's recent effort to provide educational resources for Cyrillic learners.

Free License

Download v.5.103: Jura | Google Drive

Get permission to open a file on Google Drive

• Open the file.
• On the "You need permission" page, click "Request access".
• The admins of the site will receive your request to access the file you want to download.
• After they approve your request, you'll be notified by email.

Font development: Jura | GitHub

Jura in Use