Font Sampler
The quick brown fox jumps over the lazy dog.
Разъяренный чтец эгоистично бьёт пятью жердями шустрого фехтовальщика.
Огньове изгаряха с блуждаещи пламъци любовта човешка на Орфей.
Wolgast Two is a Latin and Cyrillic OTF font. It comes in Regular and Bold. Copyright: Peter Wiegel. "Instead of serching for eastereggs, I createt this font within 3 days. I wrote the glyphs on a littele graphic-tablet into CorelDRAW, than I gave them a caligraphic outline. than I let Corel convert the outline to paths. I designed this Font, because I didn't found any cyrillic handwriting font, so I create my own… (Peter Wiegel)".
Design, Publisher, Copyright, License
Design: Peter Wiegel
Publisher: Peter Wiegel, CAT Design Wolgast
Copyright 2014 by Peter Wiegel. All rights reserved.
License: Attribution 4.0 International (CC BY 4.0)
Peter Wiegel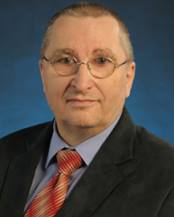 Wolgast-based type designer Peter Wiegel (b. 1955).
Free License
Download: Wolgast Two | Google Drive
Get permission to open a file on a Google Drive
• Open the file.
• On the "You need permission" page, click "Request access".
• The owner of the file will get an email asking for approval.
• After they approve your request, you'll get an email.