A look at the Latin letter
A B C D E F G H I J K L M N O P Q R S T U V W Y X Z
a b c d e f g h i j k l m n o p q r s t u v w y x z
A look at the Cyrillic letter
А Б В Г Д Е Ё Ж З И Й К Л М Н О П Р С Т У Ф Х Ц Ч Ш Щ Ъ Ы Ь Э Ю Я Ѣ Ѥ Ѧ Ѩ Ѫ Ѭ Ѯ Ѱ Ѳ Ѵ Ѷ Ѹ Ѻ Ѽ Ѿ Ҁ ҂ ҃ ҄ ҅ ҆ ҇ ҈ ҉
а б в г д е ё ж з и й к л м н о п р с т у ф х ц ч ш щ ъ ы ь э ю я ѣ ѥ ѧ ѩ ѫ ѭ ѯ ѱ ѳ ѵ ѷ ѹ ѻ ѽ ѿ ҁ
A look at the Diacritics
Currency Sign
Dollar sign

Technical information
Unicode number
U+

0024

HTML-code

$

Block
Basic Latin
The dollar sign ($) is a symbol primarily used to indicate the various units of currency around the world. The symbol can interchangeably have one or two vertical strokes. In common usage, the sign appears to the left of the amount specified, as in $1 (read: one dollar).
The dollar sign is one of the few symbols that are almost universally present in computer character sets but rarely needed in its literal meaning within computer software. As a result, the character has been used on computers for many purposes unrelated to money.
Sources:
Wikipedia
Unicode Character Table
Euro Construction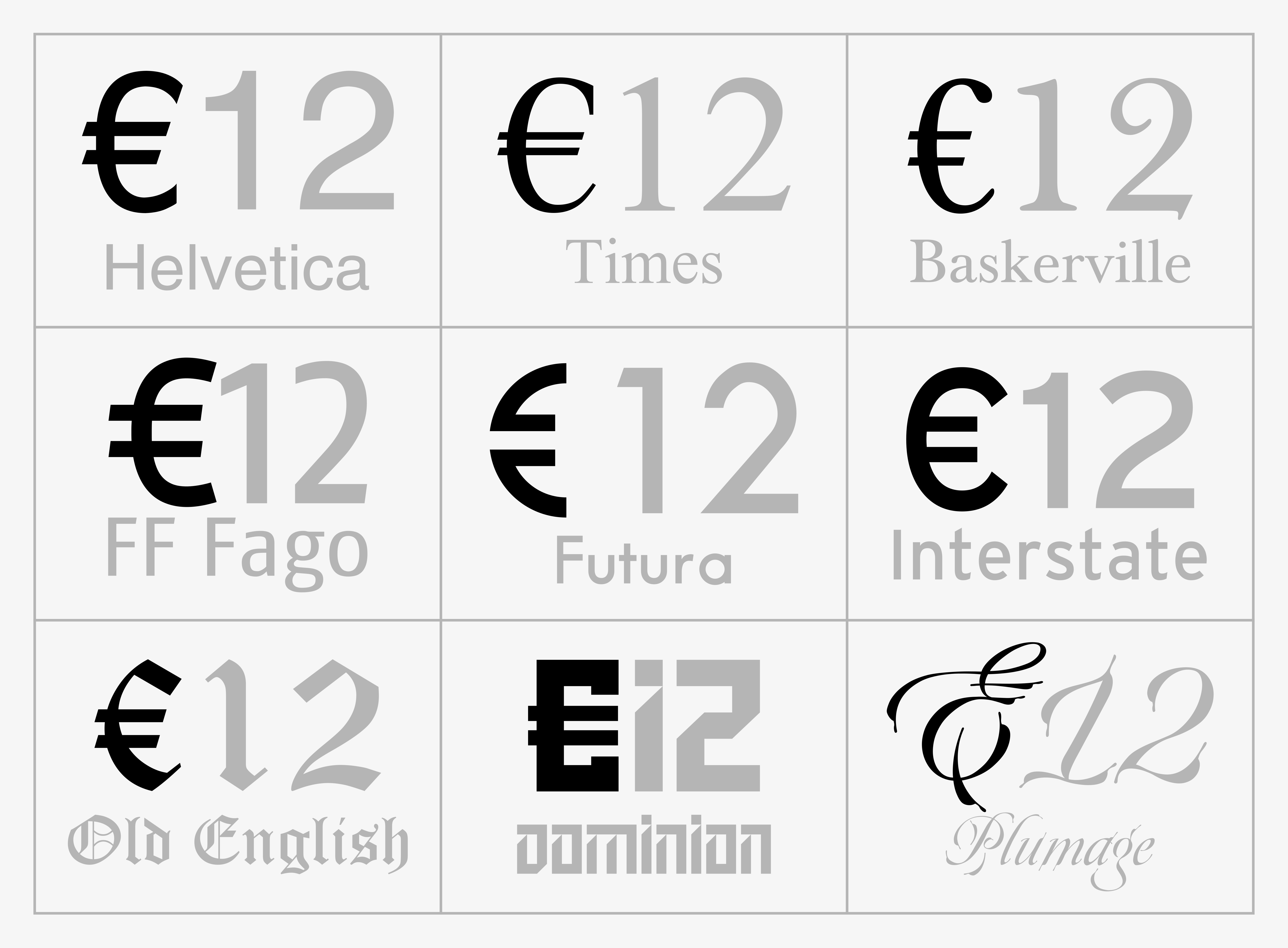 Technical information
Yen sign

Technical information
Source: Wikipedia
Russian Rouble Sign

Technical information
Source: Wikipedia
Turkish Lira Construction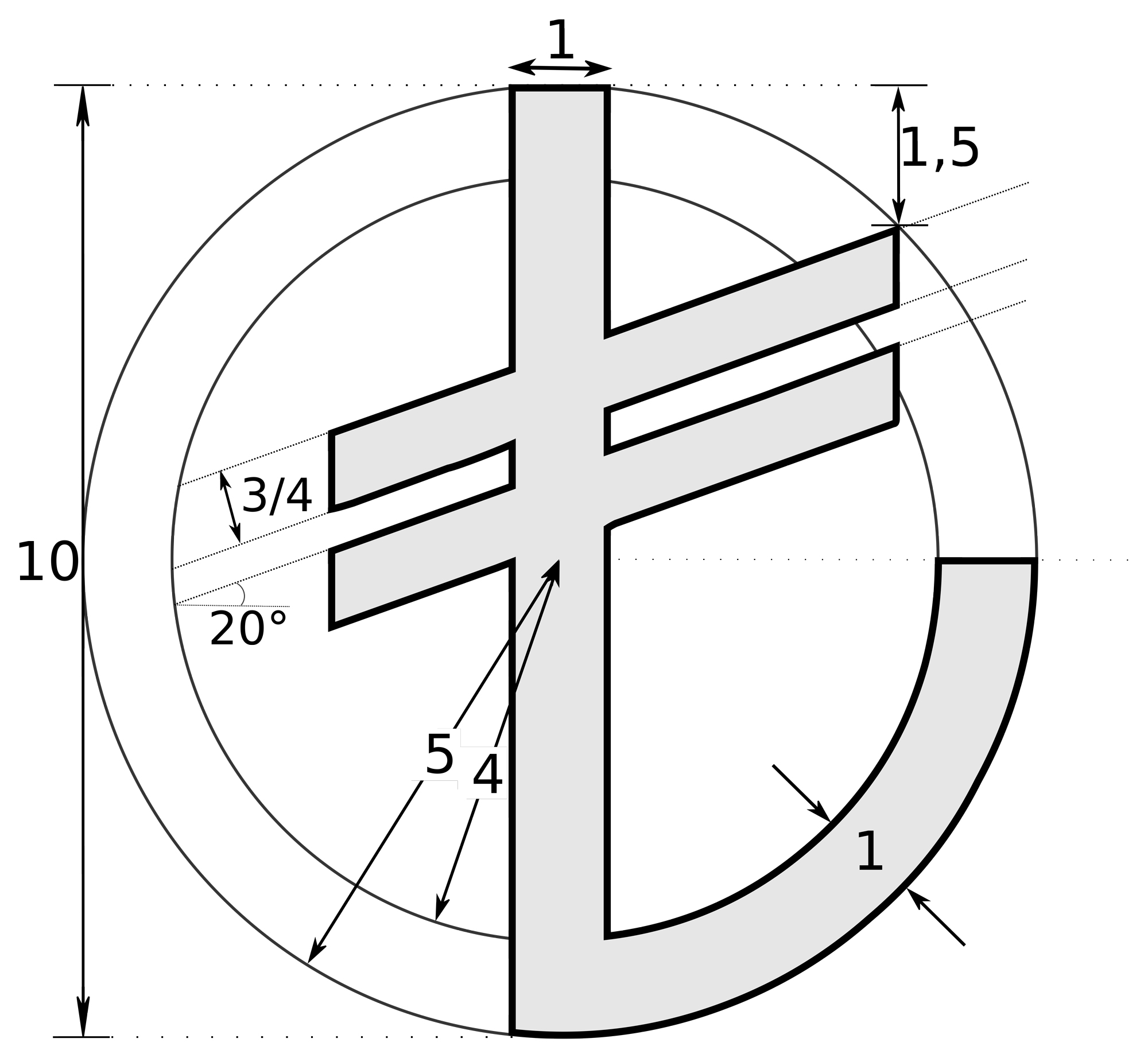 Technical information
Source: Wikipedia
Armenian dram sign

Technical information
Unicode number
U+

058F

HTML-code

֏

Block
Armenian
Source: Wikipedia
Currency Symbols
0
1
2
3
4
5
6
7
8
9
A
B
C
D
E
F
Symbols
AIGA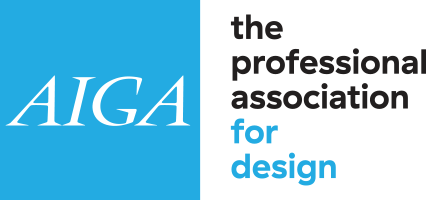 The complete set of 50 passenger/pedestrian symbols developed by AIGA is available for all to use, free of charge. Signs are available here in EPS and GIF formats.
SVGs from AIGA Collection on Wikimedia Commons
NOUN project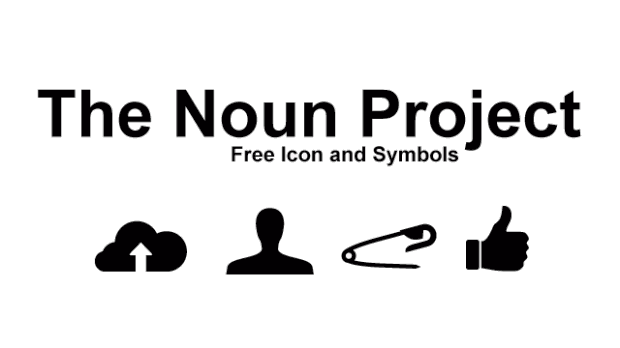 Sign and Symbols at NOUN project
WIKIPEDIA
Flaticon
535,000 vector icons grouped in 10,046 packs. The largest database of free icons available in PNG, SVG, EPS, PSD and BASE 64 formats.
Check marks in EPS
Few designers know how to create a check mark which will look good with typography, icons and user interface. Most professional fonts do not have check marks, and when they do — they are just awful. To make things right, the bureau designed good check marks – or galochki [ˈgɑːloʧkɪ] in Russian – for popular fonts: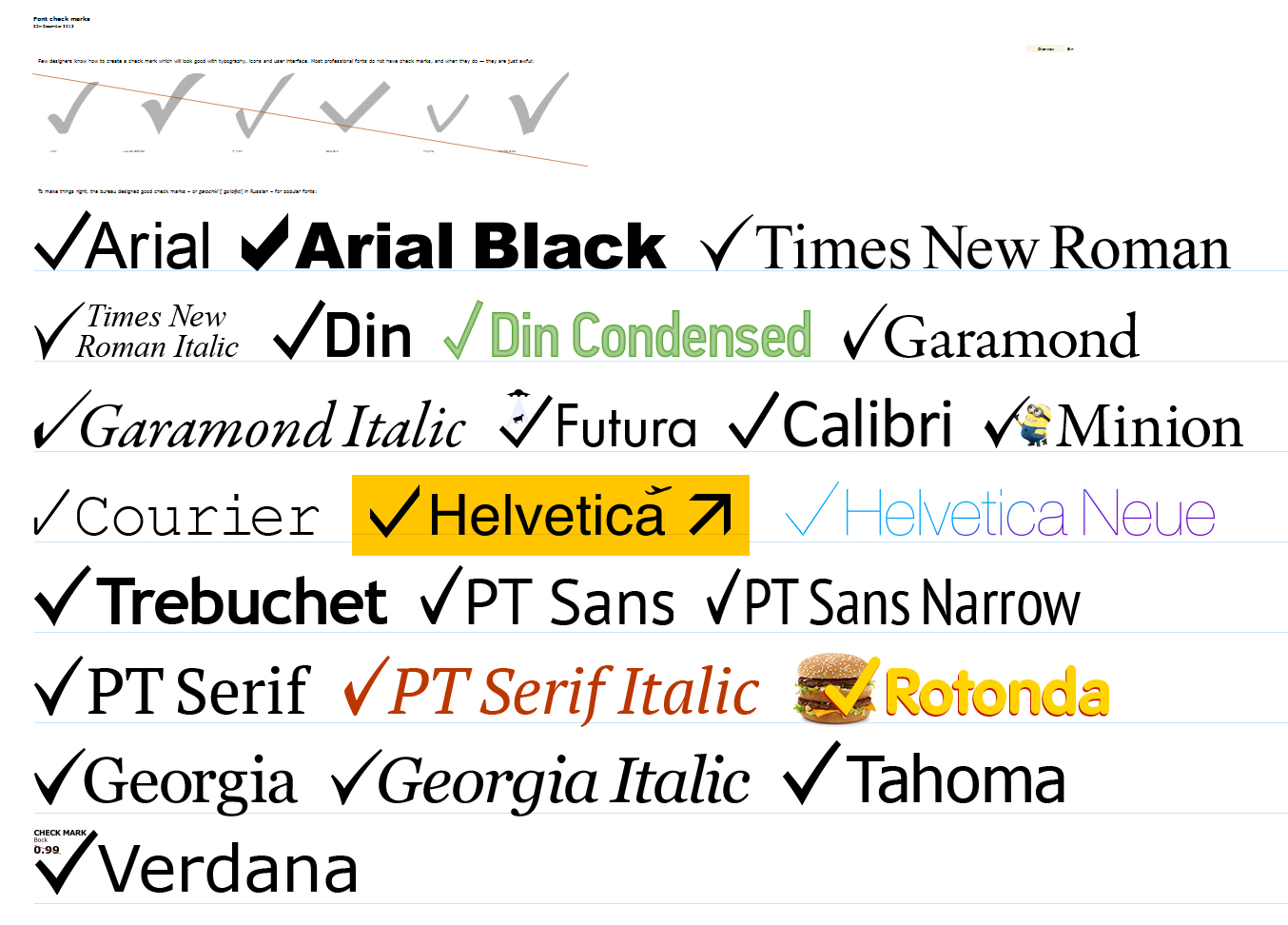 Design: Artem Gorbunov
Publisher: Design Bureau
Useful links
Hjnilsson: Country-flags
Lipis: Flag-icon-css
List: 50 сайтов с бесплатными иконками
Wikimedia: Material Design icons
Wikimedia: Unicode Geometrics SVG
Wikimedia: Unicode 2B00-2BFF Miscellaneous Symbols and Arrows
Wikimedia: Unicode 2980-29FF Miscellaneous Mathematical Symbols-B
Wikimedia: Unicode 2800-28FF Braille Patterns
Wikimedia: Unicode 2700-27BF Dingbats
Wikimedia: Unicode 2460-24FF Enclosed Alphanumerics
Wikimedia: Unicode 2440-245F Optical Character Recognition
Wikimedia: Unicode 2300-23FF Miscellaneous Technical
Wikimedia: Unicode 2200-22FF Mathematical Operators
If you like this site and find it useful, help us to make it better by giving feedback, suggesting improvements or by donation.