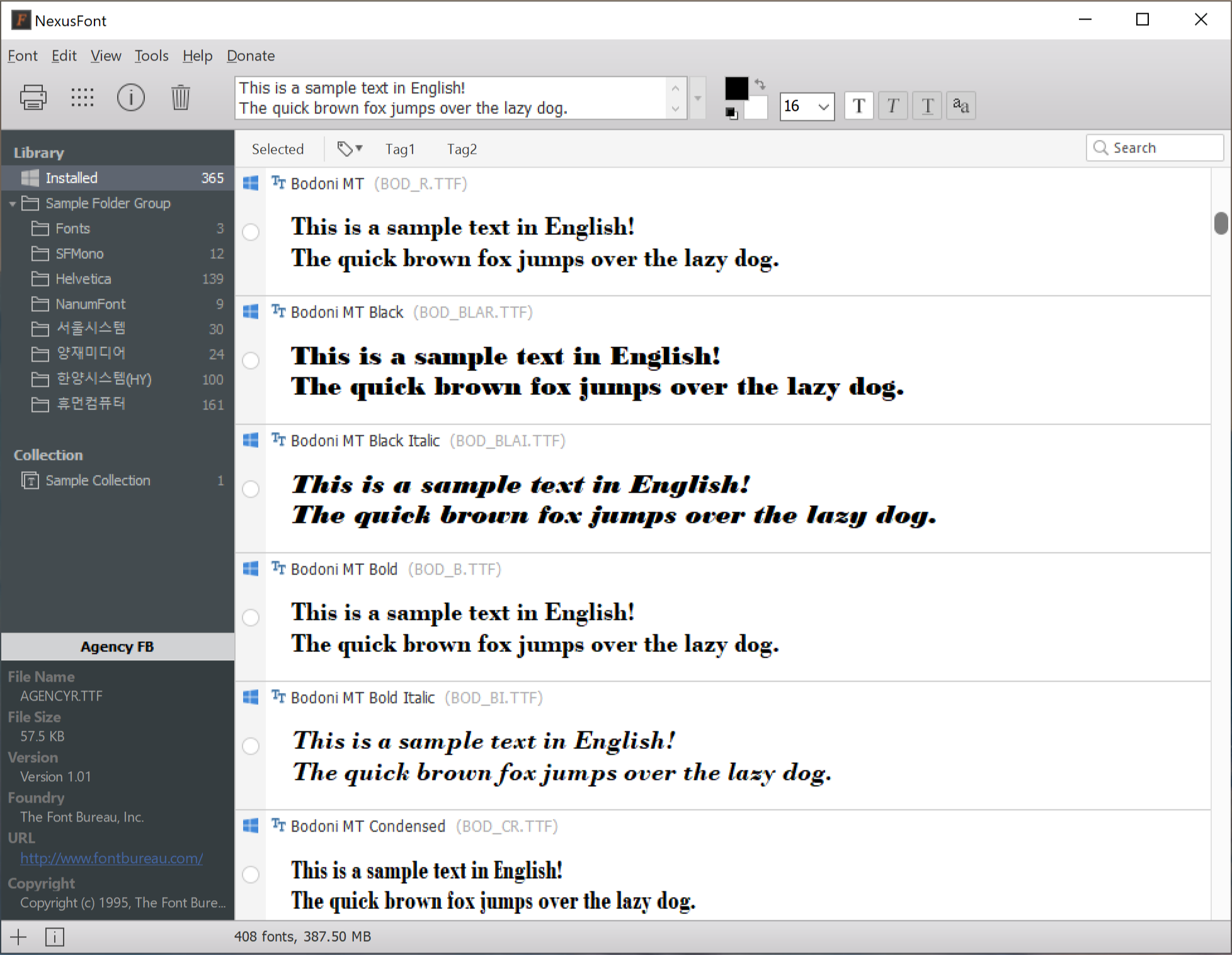 Main features
Supported Font Types:
TrueType, TrueType Collection, OpenType, Adobe Type1
view installed fonts, fonts in folders (not installed).
Install/Uninstall fonts:
install fonts into system or uninstall fonts from system.
Find Duplicate Fonts:
find duplicate fonts in folders and delete unnecessary font files.
Print:
print font list with user defined sample text
Export as Image:
export font list as an image with user defined sample text
AntiAliasing:
supports antialiasing for designers
Rename:
Rename many font files with their font name at once
Copy/Move/Delete:
Basic file operations for managing font files
Favorite Fonts:
manages fonts by favorite groups
Unicode Support:
Can be run on any language OS. Sample text, font file name or font name can be in any language.
Multi-language UI:
Any language UI can be used with a translated language file.
Tags:
Portable:
NexusFont can be run in USB memory with font files in it. Even the drive letter is changed, all library information will be maintained.
System Requirement: Windows XP or above