Font Sampler
The quick brown fox jumps over the lazy dog.
Разъяренный чтец эгоистично бьёт пятью жердями шустрого фехтовальщика.
Огньове изгаряха с блуждаещи пламъци любовта човешка на Орфей.
Фијуче ветар у шибљу, леди пасаже и куће иза њих и гунђа у оџацима.
Ταχίστη αλώπηξ βαφής ψημένη γη, δρασκελίζει υπέρ νωθρού κυνός.
With Isar CAT I once again created a display font that goes far beyond the typical language coverage. With 1151 glyphs in the 3 major European alphabets, Latin, Greek and Cyrillic it is possible to cover virtually any European language and far beyond. And none of the manifold characters were automatically digitized from a scanned draft, they were drawn carefully by hand, glyph for glyph.
Design, Publisher, Copyright, License
Design: Peter Wiegel
Publisher: Peter Wiegel, CAT Design Wolgast
Copyright 2015 by Peter Wiegel. All rights reserved.
License: SIL OPEN FONT LICENSE
Permissions
:
Private use
Commercial use
Modification
Distribution
br>
Limitations
:
Liability
Warranty
br>
Conditions
:
License and copyright notice
Same license
Peter Wiegel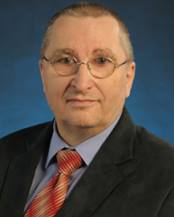 Wolgast-based type designer Peter Wiegel (b. 1955).
Free License
Download: Isar CAT | Dropbox