Font Sampler
(EN) The quick brown fox jumps over the lazy dog. (NL) Op brute wijze ving de schooljuf de quasi-kalme lynx. (CS) Nechť již hříšné saxofony ďáblů rozezvučí síň úděsnými tóny waltzu, tanga a quickstepu. (HU) Jó foxim és don Quijote húszwattos lámpánál ülve egy pár bűvös cipőt készít. (RO) Înjurând pițigăiat, zoofobul comandă vexat whisky și tequila. (RU) Разъяренный чтец эгоистично бьёт пятью жердями шустрого фехтовальщика. (BG) Огньове изгаряха с блуждаещи пламъци любовта човешка на Орфей. (SR) Фијуче ветар у шибљу, леди пасаже и куће иза њих и гунђа у оџацима. (EL) Ταχίστη αλώπηξ βαφής ψημένη γη, δρασκελίζει υπέρ νωθρού κυνός. Type your own text to test the font!
DAN free font is applicable for any type of graphic design – web, print, motion graphics etc and perfect for t-shirts and other items like posters, logos.
Format: Opentype (.otf)
Compatible: PC & Mac
Details: 280 Character Set, Manual Kerning, Tracking / Pairs
Languages: Afrikaans, Alsatian, Azeri (Cyrillic), Azeri (Latin), Basque, Belarusian, Bislama, Breton, Bosnian (Cyrillic), Bulgarian, Catalan, Chamorro, Danish, Dutch, English, Estonian, Faroese, Finnish, Flemish, Franco-Provencal, French, Frisian, Friulian, Galician, German, Greenlandic, Icelandic, Indonesian, Irish, Italian, Kazakh, Kyrgyz, Kurdish (Latin), Ladin, Latin, Latvian, Lithuanian, Luxembourgish, Malay, Manx Gaelic, Macedonian (FYROM), Moldovian, Mongolian, Norwegian (Bokmål), Norwegian (Nynorsk), Occitan, Portuguese, Rhaeto-Romance, Romansh, Russian, Sami (Inari), Sami (Lule), Sami (Northern), Sami (Skolt), Sami (Southern), Scottish Gaelic, Serbian, Spanish, Swahili, Swedish, Tagalog, Tatar, Turkish, Ukrainian, Uzbek (Cyrillic), Uzbek (Latin), Walloon, Welsh
Design, Publisher, Copyright, License
Design: Svet Simov
Publisher: Fontfabric
Copyright 2010 by Svet Simov, Fontfabric. All rights reserved.
License: Fontfabric EULA Free Font License Ver. 2.0
Svet Simov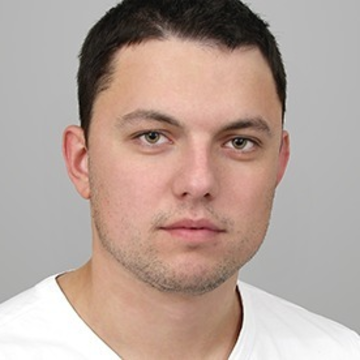 Fontfabric is the foundry of Svetoslav Simov, a visual designer who is located in Sofia, Bulgaria, b. 1984. Highly innovative designer whose creations have lots of style and flair. Many fonts are for both Latin and Cyrillic.

Web:

Typefaces:

Mozer

,

Panton

,

Gilam

,

Glober

,

Colo Pro

,

Squad

,

Noah

,

Mont

,

Mont Blanc

,

Zing Rust

,

Intro

,

Intro Rust Complete

,

Intro Rust, Head, Script

,

Intro Script R H2 Base

,

Intro Head R Base

,

Rafale RU

,

Rafale BG

,

Dan

,

Uni Neue

,

Uni Sans

,

Simbal

,

Nexa

,

Code Next

,

Fester

,

Gabriel Sans

More…

LUC DEVROYE | TYPE DESIGN INFORMATION
Free License
Download v.1.000: Dan | Google Drive
Get permission to open a file on Google Drive
• Open the file.
• On the "You need permission" page, click "Request access".
• The admins of the site will receive your request to access the file you want to download.
• After they approve your request, you'll be notified by email.