Description
Font Sampler
(EN) The quick brown fox jumps over the lazy dog. (NL) Op brute wijze ving de schooljuf de quasi-kalme lynx. (CS) Nechť již hříšné saxofony ďáblů rozezvučí síň úděsnými tóny waltzu, tanga a quickstepu. (HU) Jó foxim és don Quijote húszwattos lámpánál ülve egy pár bűvös cipőt készít. (RO) Înjurând pițigăiat, zoofobul comandă vexat whisky și tequila. (RU) Разъяренный чтец эгоистично бьёт пятью жердями шустрого фехтовальщика. (BG) Огньове изгаряха с блуждаещи пламъци любовта човешка на Орфей. (SR) Фијуче ветар у шибљу, леди пасаже и куће иза њих и гунђа у оџацима. (EL) Ταχίστη αλώπηξ βαφής ψημένη γη, δρασκελίζει υπέρ νωθρού κυνός. Type your own text to test the font!
As its name implies, Zing Rust™ adds vital freshness and bold flavor to your ideas. This glorious smorgasbord of handmade grunge fonts includes four major sub-families: Zing Rust™, Zing Script Rust™, Zing Sans Rust™, and Zing Goodies Rust™. The entire set is customizable with various styles of classic grunge, halftone dots, diagonal line patterns, and shadow layers. Zing Script Rust offers fully functional OpenType features and contextual alternates. Zing Goodies Rust tops it all of with food-related icons, banners, and catchwords for extra impact.
Design, Publisher, Copyright, License
Design: Fontfabric team (Svet Simov, Jacklina Jekova)
Publisher: Fontfabric LLC
Copyright 2017 by Svet Simov. All rights reserved.
License: COMMERCIAL
Svet Simov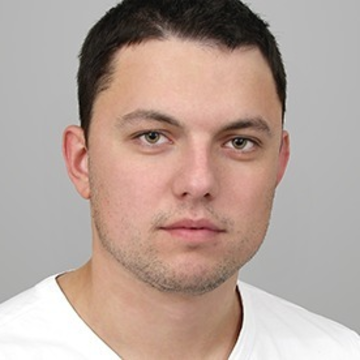 Fontfabric is the foundry of Svetoslav Simov, a visual designer who is located in Sofia, Bulgaria, b. 1984. Highly innovative designer whose creations have lots of style and flair. Many fonts are for both Latin and Cyrillic.

Web:

Typefaces:

Mozer

,

Panton

,

Gilam

,

Glober

,

Colo Pro

,

Squad

,

Noah

,

Mont

,

Mont Blanc

,

Zing Rust

,

Intro

,

Intro Rust Complete

,

Intro Rust, Head, Script

,

Intro Script R H2 Base

,

Intro Head R Base

,

Rafale RU

,

Rafale BG

,

Dan

,

Uni Neue

,

Uni Sans

,

Simbal

,

Nexa

,

Code Next

,

Fester

,

Gabriel Sans

More…

LUC DEVROYE | TYPE DESIGN INFORMATION
Stan Partalev

Type designer at Fontfabric in Sofia, Bulgaria. He was part of the Fontfabric team that designed the 521-font family Zing Rust, Zing Sans Rust and Zing Script Rust in 2017. In 2018, he published the free all caps lapidary typeface Colus at Fontfabric. In 2019, Svet Simov, Radomir Tinkov and Stan Partalev designed the 72-strong Noah family of geometric sans typefaces, which is partitioned into four groups by x-height from small (Noah Grotesque) to medium (Noah and Noah Text) to large (Noah Head).
Jacklina Jekova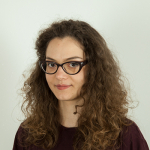 Calligrapher and graphic designer in Sofia, Bulgaria. She completed her BA in Graphic design and MA in Calligraphy at the National Academy of Art in Sofia. After her graduation she started working as a type designer at Fontfabric Type Foundry and embarked on a PhD, still at National Academy of Art.From 2018 she started working with Todor Georgiev and founded together Letter Collective. The studio offers graphic design services related to type design, lettering, calligraphy, typography, visual communication and brand identity.
Download 6 free fonts
Download at: Fontfabric
Commercial License
Buy at: Fontspring