Description
Description
Mont is a geometric sans serif consisting of 10 weights ranging from Hairline to Black with matching italics. It supports Extended Latin, Cyrillic and Greek — more than 130 languages all together.
The balanced characteristic of Mont with unique details, such as the pointed "t" and the prominent x-height makes it perfect for strong headlines and outstanding logos, but also suitable for long text.
Mont comes with a multiple range of OpenType features — including tabular figures, advanced typographic features such as ligatures, fractions, case-sensitive forms, superscripts, subscripts etc. The typeface's versatility and merits make it easy to confront any graphic design challenge — web, print, motion graphics etc.
Up with Mont to the top and beyond!
Some features:
• 744 glyphs in 20 styles;
• Extended Latin, Cyrillic and Greek;
• Perfect for headlines and logos;
• Prominent x-height;
• Distinctive pointed triangular bracketed "t";
• Coverage of multiple OpenType features;
• Suitable for web, print, motion graphics etc.
Design, Publisher, Copyright, License
Design: Mirela Belova, Svet Simov
Publisher: Fontfabric
Svet Simov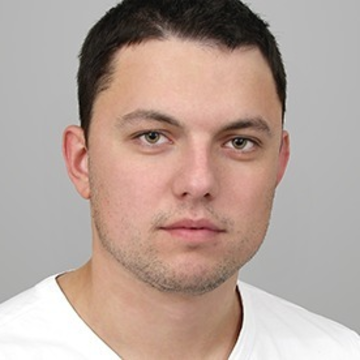 Fontfabric is the foundry of Svetoslav Simov, a visual designer who is located in Sofia, Bulgaria, b. 1984. Highly innovative designer whose creations have lots of style and flair. Many fonts are for both Latin and Cyrillic.

Web:

Typefaces:

Mozer

,

Panton

,

Gilam

,

Glober

,

Colo Pro

,

Squad

,

Noah

,

Mont

,

Mont Blanc

,

Zing Rust

,

Intro

,

Intro Rust Complete

,

Intro Rust, Head, Script

,

Intro Script R H2 Base

,

Intro Head R Base

,

Rafale RU

,

Rafale BG

,

Dan

,

Uni Neue

,

Uni Sans

,

Simbal

,

Nexa

,

Code Next

,

Fester

,

Gabriel Sans

More…

LUC DEVROYE | TYPE DESIGN INFORMATION
Mirela Belova

Type designer in Sofia, Bulgaria, who first studied mathematics and then graphic design (at New Bulgarian University). During her studies, Mirela Belova created the Latin / Cyrillic blackboard bold typeface Cheque (2017), which is free at Fontfabric. She was part of the Fontfabric team that designed the 521-font family Zing Rust, Zing Sans Rust and Zing Script Rust in 2017. In 2018, Mirela Belova and Svetoslav Simov co-designed the 20-style geometric sans typeface family Mont.
Commercial License
Where to buy: Fontspring