Font Sampler
(EN) The quick brown fox jumps over the lazy dog. (NL) Op brute wijze ving de schooljuf de quasi-kalme lynx. (CS) Nechť již hříšné saxofony ďáblů rozezvučí síň úděsnými tóny waltzu, tanga a quickstepu. (HU) Jó foxim és don Quijote húszwattos lámpánál ülve egy pár bűvös cipőt készít. (RO) Înjurând pițigăiat, zoofobul comandă vexat whisky și tequila. (RU) Разъяренный чтец эгоистично бьёт пятью жердями шустрого фехтовальщика. (BG) Огньове изгаряха с блуждаещи пламъци любовта човешка на Орфей. (SR) Фијуче ветар у шибљу, леди пасаже и куће иза њих и гунђа у оџацима. (EL) Ταχίστη αλώπηξ βαφής ψημένη γη, δρασκελίζει υπέρ νωθρού κυνός. Type your own text to test the font!
After careful consideration, Brill has taken the initiative of designing a typeface. Named "the Brill", it presents complete coverage of the Latin script with the full range of diacritics and linguistics (IPA) characters used to display any language from any period correctly, and Greek and Cyrillic are also covered. There are over 5,100 characters in each font (there are four in all: roman, italic, bold, and bold italic), with all necessary punctuation marks and a wide assortment of symbols. These fonts will be especially welcomed by humanities scholars quoting from texts in any language, ancient or modern. The "Brill" fonts comply with all international standards, including Unicode. John Hudson of Tiro Typeworks, well-known for his multilingual fonts, is the Brill typeface's designer. This indispensable tool for scholars is freely available for non-commercial use. It will also serve customers using a variety of Brill online products such as the Encyclopedia of Hebrew Language and Linguistics, the Encyclopedia of Ancient Greek Language and Linguistics, and many more.
You may download the font package after agreeing to the End User License Agreement at the Brill Typeface web site.
Design, Publisher, Copyright, License
Design: John Hudson
Publisher: Tiro Typeworks for Koninklijke Brill NV
Copyright 2011 by Koninklijke Brill NV. All rights reserved.
Specimen: Brill
John Hudson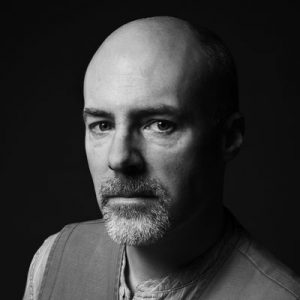 John Hudson is a type designer and co-founder of Tiro Typeworks. Since 1997, he has specialised in the design and development of custom fonts for multilingual computing. In addition to his type design activities, John writes and lectures on font technology issues.
Free license
Where to download: Brill Typeface