Font Sampler
(EN) The quick brown fox jumps over the lazy dog. (NL) Op brute wijze ving de schooljuf de quasi-kalme lynx. (CS) Nechť již hříšné saxofony ďáblů rozezvučí síň úděsnými tóny waltzu, tanga a quickstepu. (HU) Jó foxim és don Quijote húszwattos lámpánál ülve egy pár bűvös cipőt készít. (RO) Înjurând pițigăiat, zoofobul comandă vexat whisky și tequila. (RU) Разъяренный чтец эгоистично бьёт пятью жердями шустрого фехтовальщика. (BG) Огньове изгаряха с блуждаещи пламъци любовта човешка на Орфей. (SR) Фијуче ветар у шибљу, леди пасаже и куће иза њих и гунђа у оџацима. (EL) Ταχίστη αλώπηξ βαφής ψημένη γη, δρασκελίζει υπέρ νωθρού κυνός. Type your own text to test the font!
How did I make this?
I used a microscope and a reproduction King James Bible skillfully crafted by [GreatSite.com](http://greatsite.com/facsimile-reproductions/kingjames-1611.html). After that it was just a matter of tracing in Adobe Illustrator and importing to FontForge. You can see the raw image output of my microscope and all my Illustrator traces in the "KJV glyphs" directory.
The below text is for screen readers and search engines
This font is a libre digital recreation of the font found in one of the moſt famous books in the Engliſh language, the 1611 King James Verſion of the Holy Bible. It is licenſed under the S.J.L Open Font Licenſe.
This font can be used to typeset both in the medieual spelling style, or in the modern style. The alphabet is not static ; some glyphs that we use today did not exist in the 17th century. For example, capital "V", capital "I", and the "@" sign. Based on other blackletter fonts made by contemporaries of the scribes, and other modern recreations of other blackletter fonts, I made up glyphs for these modern symbols/letters.
The King James Bible was typeset by publishing houses contracted by Robert Barker, who at the time was the King's Publisher. Barker had a monopoly on the printing of the King James Bible, as well as the Geneva Bible and Bishop's Bible. There seems to be a bit of a mystery around who actually drew the font : it looks very similar to a font called alternately "Pica Textura" or "Texte Flamand", sold by the publishing house of one Mr. Hendrik van der Keere. However, he died in 1580 : some letters, such as "A" and "Y" are notably different than how he would haue written them. Another possibility is that the font was made by Wolfgang Hopyl. A third possibility still is that the font was made by Barker or an associate of his in imitation of the styles of those two men, as works printed by them were popular in England at the time.
Whatever the truth, the font is beautiful, and I hope to have prouided a faithful restoration.
OpenType Features
1. Ligatures
2. Discretionary Substitution
3. Alternate Characters
4. Special Kerning: f and long s (ſ)
5. Extended Character Set
I recommend pairing this font with E.B. Garamond.
Fredrick R. Brennan
Design, Publisher, Copyright, License
Design: Fredrick R. Brennan
Publisher: Fredrick R. Brennan
Copyright 2018 by Fredrick R. Brennan. All rights reserved.
License: SIL OPEN FONT LICENSE
Fredrick R. Brennan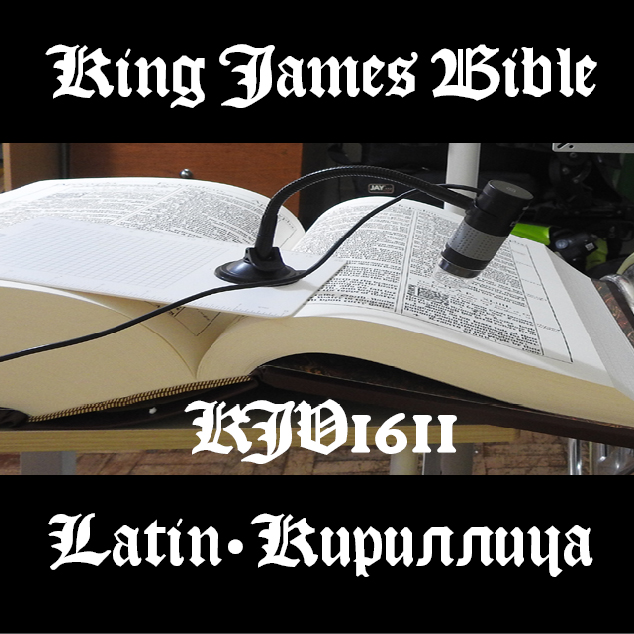 Quezon City, The Philippines-based designer of the free font Some Time Later (2016), which is based on the beatnik lettering used in the credits of the SpongeBob Squarepants Nickelodeon show. He also made the free font LCD (2015) and the free blackletter typeface KJV 1611 (2018), which revives the typeface found in the 1611 King James Bible.
Free License
Download v.2.200: KJV1611 | Google Drive
Get permission to open a file on Google Drive
• Open the file.
• On the "You need permission" page, click "Request access".
• The admins of the site will receive your request to access the file you want to download.
• After they approve your request, you'll be notified by email.
Where to look for the latest version: GitHub