Description
Economica Pro is a font especially developed for design in complex situations: It is ideal for use in small sizes on screen and in print. It has been tested successfully for use in very small sizes without losing legibility. Its ink traps ensure smooth operation even on low quality papers. It is an ideal font for newspapers, news portals and all designs requiring space saving. Now also in Cyrillic!
Design, Publisher, Copyright, License
Design: Vicente Lamónaca, Sergiy Tkachenko
Publisher: Underground
Copyright 2016 by Underground. All rights reserved.
License: COMMERCIAL
Vicente Lamónaca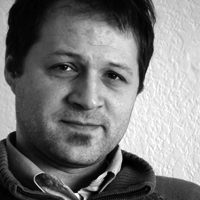 This Montevideo-based designer (b. 1967, Mexico City) has a degree in Graphic Design from the University ORT Uruguay. He lives in Montevideo since 1985. Since 2000, he teaches in the area of publishing in the Faculty of Communication and Design at University ORT in Montevideo, in the Faculty of Communication and Design.
Sergiy Tkachenko
Sergiy Tkachenko (b. 1979, Khrystynivka, Cherkasy region, Ukraine) lives in Kremenchuk, Ukraine, and has been a prolific type designer since 2008. Sergiy graduated from Kremenchuk State Polytechnic University in computer systems and networks in 2007.