Description
Baldufa is a charming typeface with strong personality, which looks very comfortable in text. There is a search to obtain complicated curves and detailed features, which gives the typeface a touch of beauty and elegance. However, this is also a self-conscious design that claims through the rounded serifs and irregular vertical stems appreciation for quirkiness and human imperfection.
The letterforms are inspired by the slight distortions and idiosyncrasies that came with old printing methods. It has distinct, features such as rounded serifs, irregular vertical streams, ink traps and extremely thin junctions. In the Italic, serifs have been removed to enhance movement and expressivity. These experiments in form have not come at the cost of legibility: The typeface remains suitable for both small and display text.
Baldufa Paneuropean covers Eastern and Western Latin, Greek and Cyrillic Extended.
Design, Publisher, Copyright, License
Design: Pilar Cano, Ferran Milan
Publisher: Letterjuice
Copyright 2021 by Letterjuice. All rights reserved.
Pilar Cano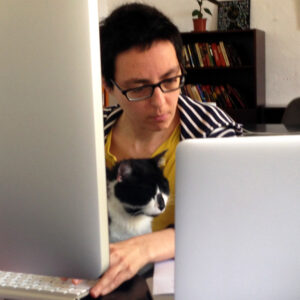 Pilar Cano is a typeface designer from Barcelona, where she gained her first degree in Graphic Design. During this degree she studied for one semester at Lahti Polytechnic, Finland. In 2006 she graduated from the MA in Typeface Design at the University of Reading, UK. 
Pilar worked at DaltonMaag for nearly three years before co-founding Letterjuice, a small type design studio and foundry dedicated to type design, lettering, visual communication, and education.
Ferran Milan Oliveras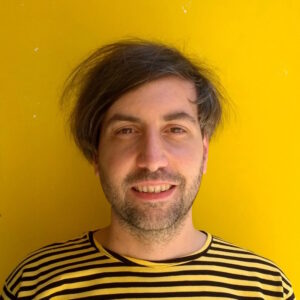 Born in Barcelona in 1979, Ferran Milan studied graphic design at Massana School of Art in the same city, then relocated to the UK to study typeface design. In 2011 he graduated from the MA in Typeface Design at the University of Reading. Ferran worked at Andreu Balius Studio in Barcelona and at Dalton Maag in London before co-founding the Letterjuice type foundry with Pilar Cano.