Description
This font set is based on Frank Lloyd Wright's hand-lettering found on the Chicago Midway Gardens working drawings from 1913. This type of architectural lettering is a bit more casual than standard lettering found on most blueprints. It evokes the personality of Frank Lloyd Wright and complements the other fonts in the P22 FLW font series.
Midway One and Midway Two can be used interchangeably to give a more naturalistic feeling of hand lettering. Midway Ornaments features over 100 decorative border elements that can be combined is many ways for surprising and effective decorative motifs.
Midway One and Midway Two have been remastered and now contain over 400 characters including support for Western and Central European languages.
Design, Publisher, Copyright, License
Design: Frank Lloyd Wright, Paul D. Hunt
Publisher: P22 Type Foundry
Paul D. Hunt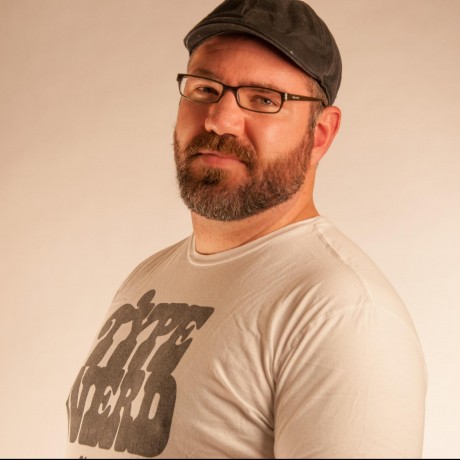 Paul D. Hunt began his type design career at P22 Type Foundry, where he joined as an intern in winter 2004. He was subsequently hired on as a designer and font developer. At P22, Paul was able to explore the basics of lettering-based type design. There he also experimented with drawing non-Latin typeforms for Cyrillic and Greek, and even collaborated with Jim Rimmer on a font for Canadian syllabics. Of these designs, P22 Allyson was awarded the Honor Diploma for the Excellence in Type Design by ParaType in their Modern Cyrillic 2009 design competition. It was at P22 that Paul began to develop an appreciation for good, interesting text faces. Paul continued his journey in type at the University of Reading, UK. There he gained experience in drawing letterforms for setting text and furthered his exploration into non-Latin type design, focusing on Devanagari script. He completed his Masters work in spring 2008, for which he was awarded the distinction of Merit. Paul joined the Adobe type team in January 2009 as a typeface designer and font developer and continues to hone his skills in letter drawing and non-Latin type development.