By Stefan Peev • 16 June 2023
INTERVIEW with Edik Ghabuzyan | Armtype foundry
PHOTOS: © Edik Ghabuzyan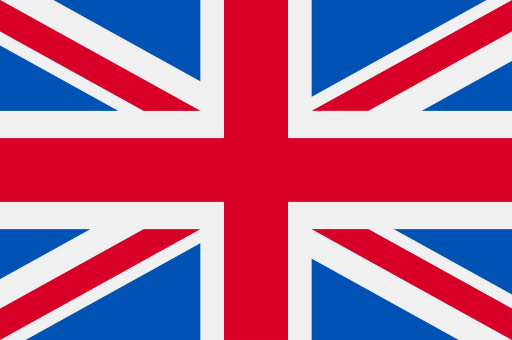 Design: Edik Ghabuzyan
Армения первой в истории человеческой культуры приняла христианство в качестве официальной государственной религии в 301 году нашей эры. Это произошло за 12 лет до того, как Константин Великий издал т.н. Миланский эдикт, объявляющий все религии в Римской империи равными (313 г. н.э.), а за 91 год до императора Феодосия Великого запретил даже частную практику языческой религии в Римской империи (392 г. н.э.). После принятия христианства в Армении возникла необходимость в создании национального алфавита. Эта необходимость обусловлена общей политической, культурной и идеологической ситуацией в Армении. Задание царя Врамшапуха выполнил около 405 года Месроп Маштоц при поддержки Саака Партева. Месроп Маштоц создал алфавитную систему из 36 букв (7 гласных и 29 согласных), которые точно отражают фонетический строй армянской речи. Алфавит Маштоца предназначен для письма слева направо. Она не может быть сведена к конкретным прецедентам и поэтому должна быть принята как оригинальное творческое произведение. В XI веке к армянскому алфавиту добавились еще две буквы (Օ и Ֆ). На протяжении более 1600 лет армянский алфавит существует практически в неизменном виде.
Как Вы оцениваете наличие и возможности развития армянской письменности в условиях космополитизма, глобализма и широко открытых границ для культурных влияний?
Эдик Габузян (ЭГ): Армения, веками являясь граничищей страной между Европой и Азией, сохраняла и развивала свою самобытную культуру. В конце прошлого века бурное развитие компьютерных технологий коренным образом изменило весь технологический процесс книгопечатания и обмена информацией. Разумеется этот процесс не обошел и нашу страну. Возникла острая необходимость в создании армянских шрифтов. Опытные армянские шрифтовики не были готовы к работе на компьютерах и несколько энтузиастов (в том числе и я) взялись за эту работу не имея соответсвующей профессиональной подготовки. Мы гордились тем, что "создавали" компьютерные шрифты, а люди справедливо жаловались на то, что труднее стало читать книги, газеты и журналы набранные нашими шрифтами… Причиной была латинизация армянских шрифтов: мы к существующим компьютерным латинским шрифтам добавляли знаки нашего алфавита сохраняя стили и пропорции присущие латинским буквам.
Как изменилась армянская типография с появлением цифровых технологий с 1980-х годов до наших дней?
ЭГ: Как я уже сказал это был трудный и болезненный процесс. Латинизация армянских шрифтов ни к чему хорошему не привела. Пришлось параллельно с разработкой шрифтов всерьёз изучать структуру и особенности армянских букв не имея под рукой соответствующей литературы. На это ушли годы…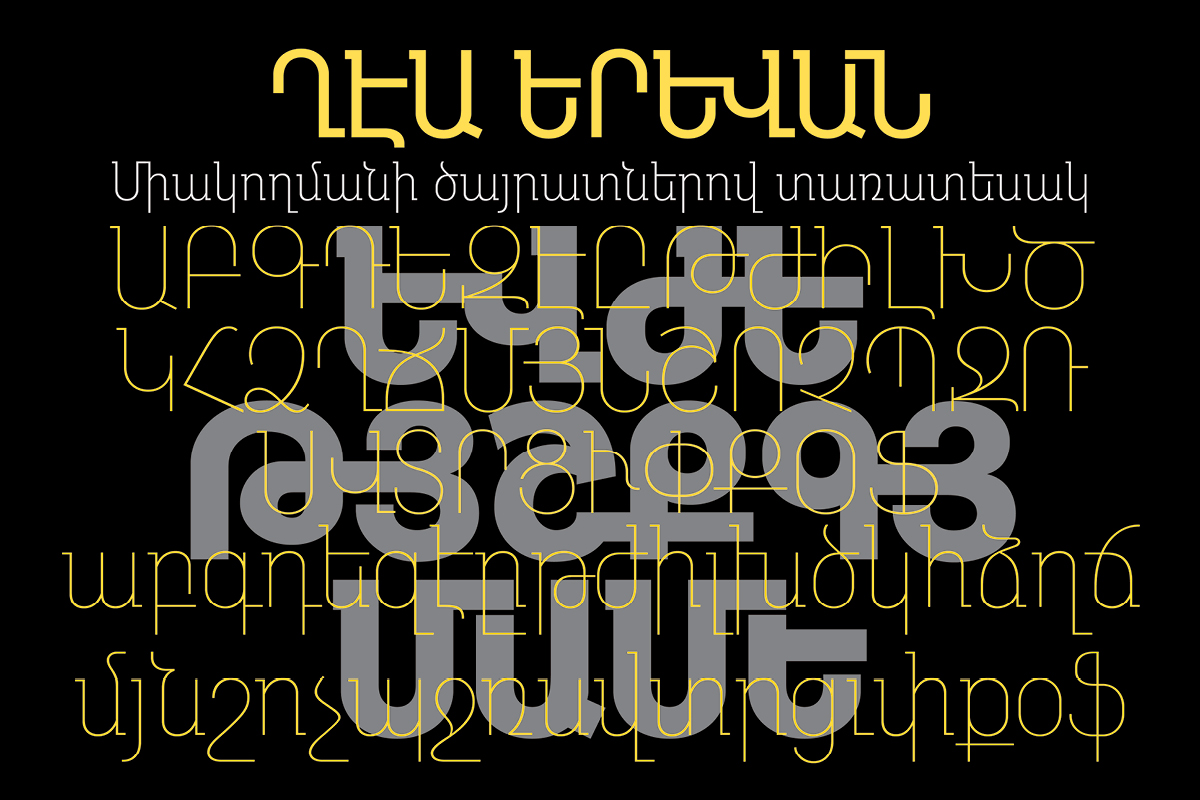 На изучение структуры и особености армянских букв ушли годы
Не секрет, что идея конкурса «Граншан» принадлежит вам и что сегодня вы являетесь сопредседателем жюри конкурса и вице-президентом фонда «Граншан». Каково значение Granshan для развития шрифтового дизайна и каким вы видите будущее конкурса?
"Благодаря «Граншан» нам удалось поднять уровень армянского шрифтового искусства до мирового уровня."
ЭГ: Сама идея создания конкурса «Граншан» заключалась в том, что мы решили создать базу для обмена опытом с шрифтовиками других алфавитных систем и Министерство культуры Армении в 2008 году объявило о проведении первого международного конкурса шрифтов «Граншан», что в переводе с армянского означает письменный знак. Благодаря «Граншан» нам удалось поднять уровень армянского шрифтового искусства до мирового уровня, у нас уже есть много качественных шрифтов.
С 2010-го года ко-организатором конкурса «Граншан» стала известная немецкая организация типографов TGM председателем которой был Борис Кохан. В наши дни «Граншан» не только международный конкурс нелатинских шрифтов, но и международные конференции и международные выставки проводимые в разных странах.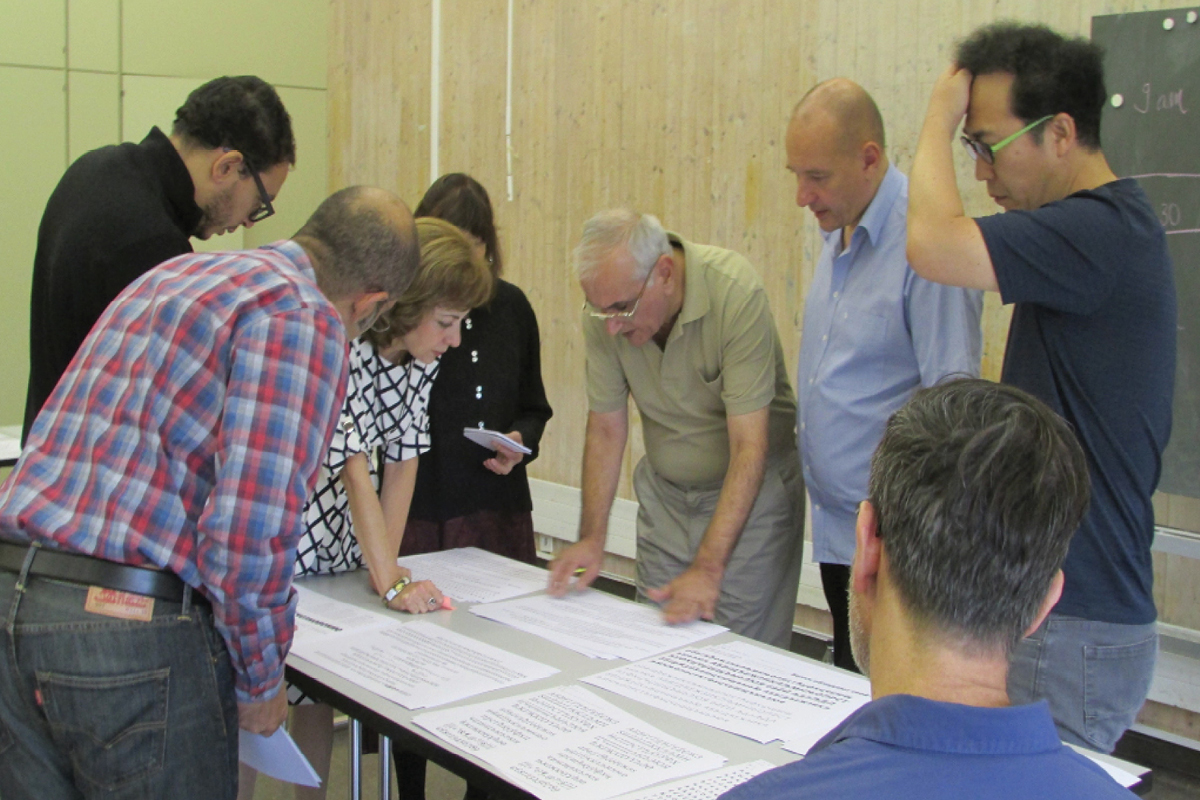 Эдик Габузян среди своих коллег по конкурсу «Граншан»
Вы являетесь автором около 300 современных армянских шрифтов. Можно в шутку сказать, что вы не оставили места своим конкурентам. Тем не менее, как вы оцениваете образование шрифтового дизайна и развитие шрифтового дизайна сегодня в Армении?
Честно говоря я не считал сколько у меня шрифтов. В своем последнем альбоме я использовал 671 своих шрифтовых файлов, но в нем представлены не все мои шрифты…
Разрабатывая свои шрифты я никогда не думал о конкуренции: моей целью было создать побольше шрифтов, чтобы дать дизайнерам большую свободу выбора.
Развитию шрифтового искусства содействовал отдел разработки армянских шрифтов созданный Министерством культуры Армении в 2008 в Национальной Книжной палате Армении. К сожалению отдел был закрыт в 2020 году. С 2013 года я преподаю шрифтовой дизайн в Государственной Академии художеств Армении. У нас много талантливых студентов, которые активно участвуют в международных конкурсах и я надеюсь, что шрифтовое искусство в Армении будет неуклонно развиваться.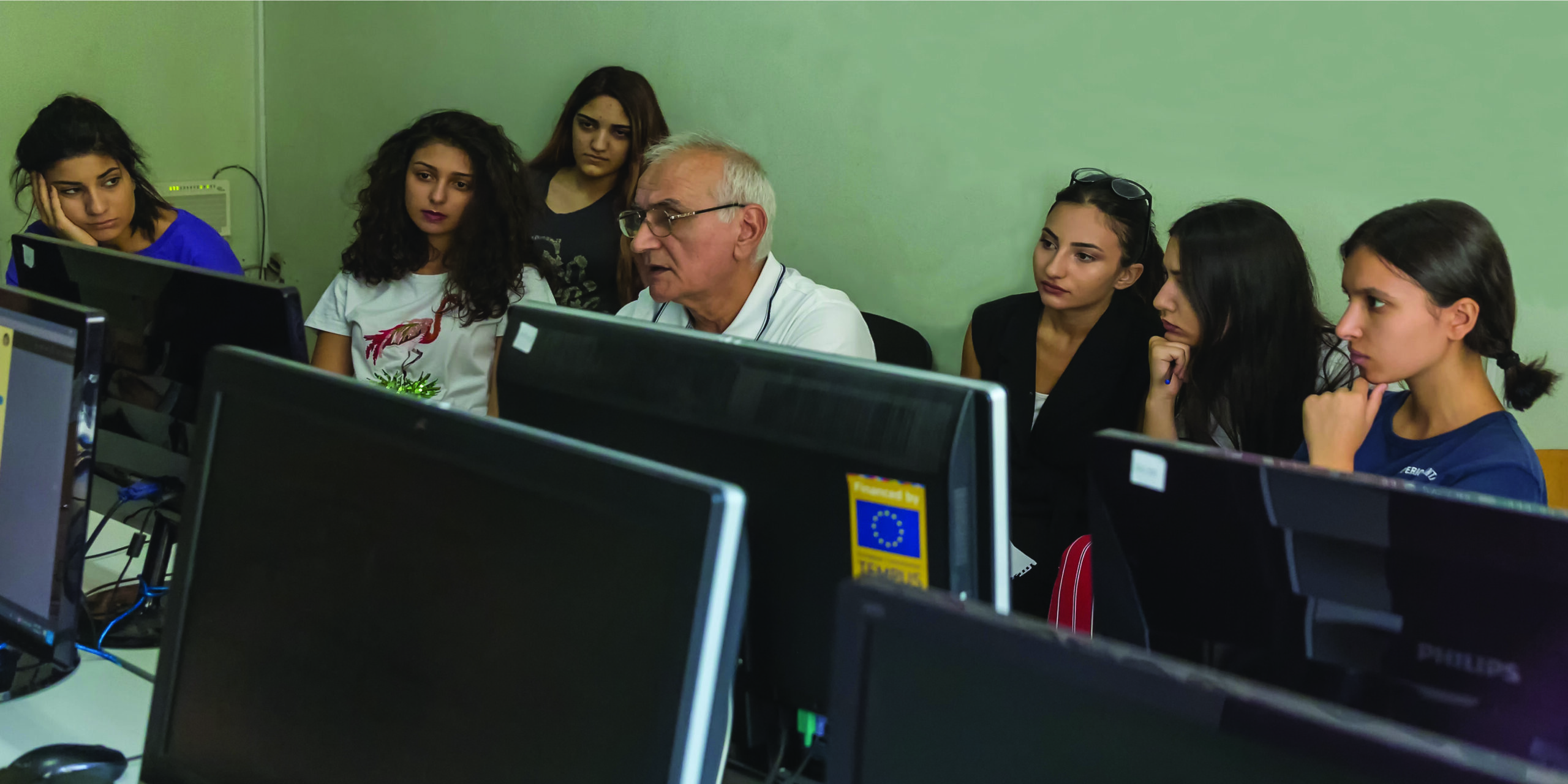 Эдик Габузян в Государственной Академии художеств Армении со своими студентами
Вы создаете многоязычные шрифтовые проекты, в которых также уделяете внимание локальным формам кириллицы. Ваши шрифты GHEA Ayb, GHEA Granshan, GHEA Karpet, GHEA Maymekh, GHEA Narek Pro, GHEA Narek Display, GHEA Tigran Display, GHEA Yerevan Serif являются замечательными образцами современной болгарской формы кириллицы. Как вы оцениваете местные формы кириллицы и их дальнейшее развитие?
ЭГ: Создавать многоязычные шрифты довольно сложная работа, но мне это нравится и я это делаю с удовольствием. Надо учитывать, что каждый алфавит прелестен по-своему, но в каждой алфавитной системе есть и свои "проблемные" буквы. В то же время сам шрифт должен быть разработан в едином стиле. Кириллица довольно сложная и запутанная система. Она была создана именно в Болгарии, но ею пользуются почти все славянские народы и у каждой из них свои представления о кириллице. В последние годы активно пытаются восстановить свою кириллицу и украинские дизайнеры. Кстати у меня есть также шрифты с украинскими альтернативами, но работать с альтернативными буквами сложно и нудно. Мне кажется давно пора и болгарским, и украинским дизайнерам задуматься о том как в систему Юникод ввести стабильные ячейки предназначенные для болгарских, украинских и других славяноязычных систем. Думаю, что будет правильно посвятить одну из конференций «Граншан» именно решению вопросов связанных с этими альтернативами.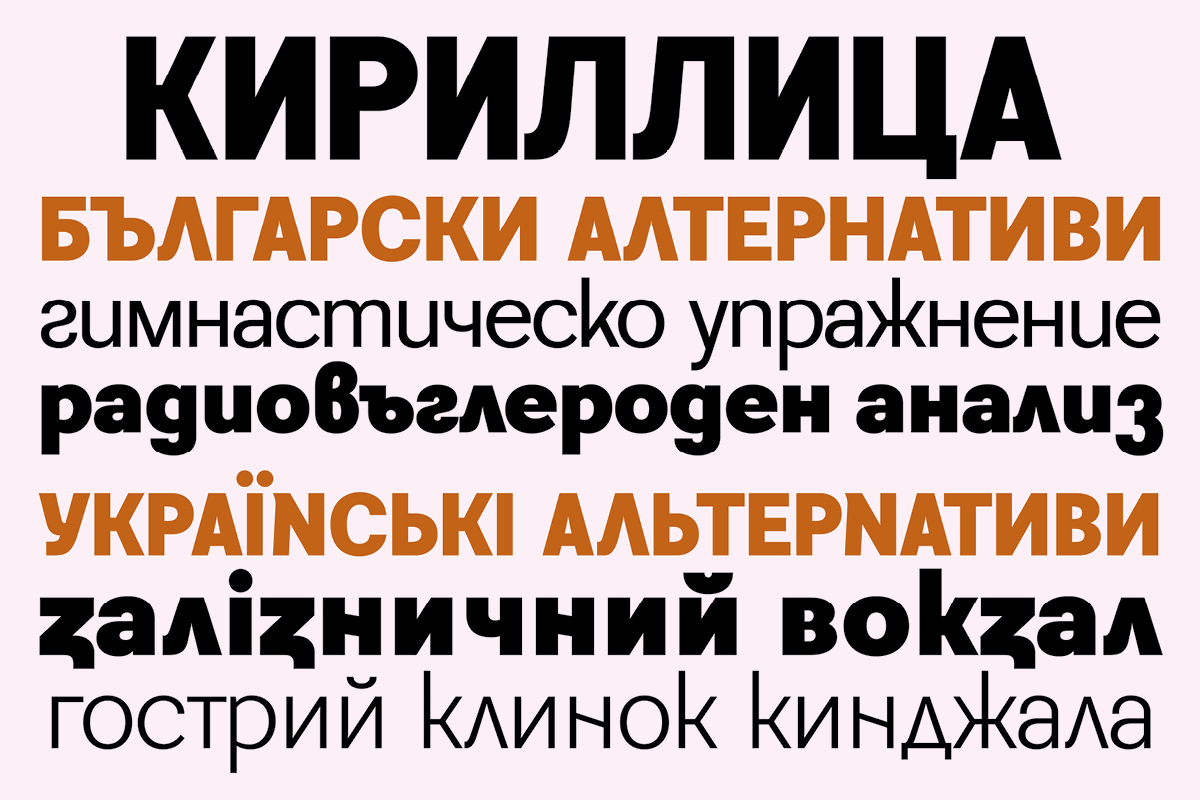 Создавать многоязычные шрифты довольно сложная работа
Чего не хватает в современном дизайне шрифтов? В каком направлении сегодня должны быть направлены усилия шрифтовиков?
ЭГ: В последние годы намечается тенденция создания оригинальных форм во всех шрифтовых системах. С одной стороны это хорошо, но чревато неприятными последствиями. Оригинальные формы как-то приемлемы для акцидентных шрифтов, но надо быть осторожными с текстовыми шрифтами. На мой взгляд в текстовых шрифтах надо больше внимания уделять не столько формам сколько пропорциям и соотношениям основных элементов.
Design: Edik Ghabuzyan
Explore Edik Ghabuzyan and its activities:
Editor

Stefan Peev
Stefan Peev is a philologist, graphic designer and publisher in Bulgaria. He is the creator of fonts with a free license, which incorporates the Bulgarian form of Cyrillic. He is active in the field of historical typography. He prepares for the publication of several Old Bulgarian fonts, as well as digital replicas of the civic font, approved by the reform of Peter I in Russia in 1708-1710, as well as the handwriting of Vasil Levski and other historical figures.