Description
Appetite Pro is a total upgrade of the world wide popular display font Appetite (2011). It is based on original lettering and belongs to the upright script like.
Appetite Pro consists of 10 weights of the refreshed curves — 5 regular and 5 italic — from Light to Heavy. It's a multilingual and international font, with a full Western Latin, Cyrillic (Russian, Belarusian, Ukrainian) and basic Greek support.
The Appetite Pro font family is specially designed for food identity and packaging design projects. In addition to standard letter cases, Appetite Pro also includes dingbats set. Due to the 10 weights font palette, you can solve a wide variety of professional problems without spending money on extra fonts for titles, subtitles, and main text.
Try and buy!
Design, Publisher, Copyright, License
Design: Denis Serebryakov
Publisher: Serebryakov
Copyright 2016 by Serebryakov. All rights reserved.
License: COMMERCIAL.
Denis Serebryakov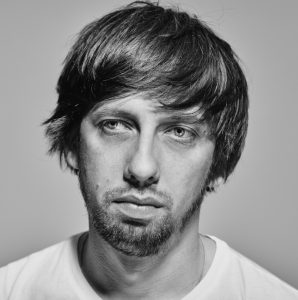 Denis Serebryakov's Design studio in Minsk, Belarus creates logotypes and identity based on original lettering and own production fonts.