Description
The pan-European Cera Collection is driven by pure geometry and contains the bestselling Cera, its stenciled counterpart Cera Stencil, the hand-crafted display companion Cera Brush and now Cera Round Pro. As powerful as any other member of the collection, Cera Round Pro combines warmth with elegance and its support for Cyrillic and Greek makes it a reliable and engaging companion for international communication.
Drawing on a tradition of machine-milled lettering and combining it with the technical geometry of Cera, Cera Round Pro features circular stroke endings and softly rounded corners to create cheerful feeling text. Amongst its smooth, yet precise letterforms, the circular o takes on a new, striking quality.
While the regular has been carefully proofed for long editorial texts, Cera Round Pro's six weights, thin to black, allow for a whole range of expression in display typography. Where the light weights have all the cleanliness and precision of technical drawings, its heavy weights are playful and soft:perfect for strong headlines and packaging projects.
With this broad spectrum of expression, from technical to friendly — and always sincere — Cera Round is an excellent choice for branding and editorial design. Its large x-height also means that it is recommended for interface design.
And while Cera Round Pro may be a counterpart to Cera, it's not just Cera with rounded corners. We've carefully reworked and adjusted many of the glyphs to adapt them to Cera's new attitude. When rounded edges and smooth shapes created new optical problems, we found new solutions: making Cera Rounded Pro an individual member of the Cera Collection.
Beyond Latin, Cera Round supports Greek and Cyrillic with localised alternatives and, as always, it is equipped with several typographic extras: tabular figures, arbitrary fractions, useful symbols and dingbats.
Design, Publisher, Copyright, License
Design: Jakob Runge
Design: Lisa Fischbach
Copyright 2016 by TypeMates. All rights reserved.
Specimen: Cera Round Pro (PDF)
Jakob Runge

Jakob Runge specialises in developing typefaces and custom lettering for corporate and editorial design. After studying communication design at the University of Applied Sciences in Würzburg (BA) and at Muthesius Academy of Fine Arts and Design in Kiel (MA), he is currently working in Munich as an independent type- and brand-designer and typographic consultant. For Jakob type design has become way more than passion; he believes that letters and typography are an essential basis of precise and coherent communication.
Lisa Fischbach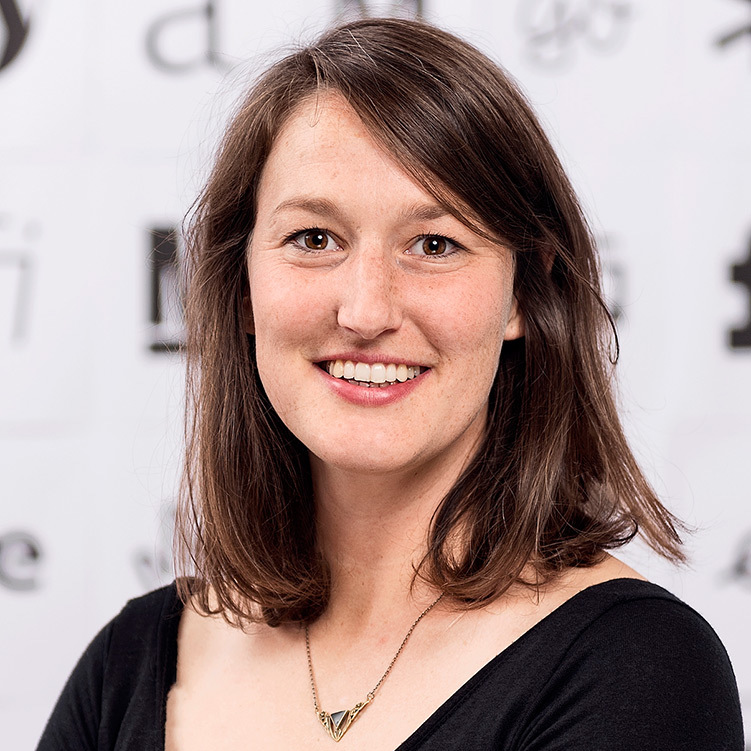 With expertise in type and graphic design, Lisa's understanding of how type is made and used forms the cornerstone of her identity as a type designer. She studied the Bachelor at the Muthesius Academy of Fine Arts and Design in Kiel, where she specialised in graphic design with a clear focus towards typography. These studies were paired with an excursion into the fine arts during a semester at the University of Seville. She finished her bachelor's with a latin typeface, Lobelia, that was nominated for the Muthesius Award and honored in the Museum of art in Kiel. After her bachelor studies Lisa worked for 2 years in the design agency Format Design Visual Identities in Hamburg. There she was mainly responsible for the creation and supervision of corporate designs and systemic concepts. To further develop her fascination for type, Lisa moved to England, where she successfully completed her Master's in Typeface Design at the University of Reading in 2014. During the Master's programme she was was introduced to the design of foreign script systems. Her master's project, Kaius, speaks several languages, including Gujarati, Greek, Cyrillic, Latin and phonetic signs. After her master's degree Lisa worked for 4 years in Hamburg as an independent designer for various clients in the field of type and graphic design. Since 2018 she has been working for the foundry as the third TypeMate.