Description
American type designer Michael Abbink created this sans FontFont in 2001. The family has 9 weights, ranging from Thin to Black (including italics) and is ideally suited for advertising and packaging, book text, logo, branding and creative industries, small text, wayfinding and signage as well as web and screen design.
FF Kievit provides advanced typographical support with features such as ligatures, small capitals, alternate characters, case-sensitive forms, fractions, and super—and subscript characters. It comes with a complete range of figure set options—oldstyle and lining figures, each in tabular and proportional widths. As well as Latin-based languages, the typeface family also supports the Cyrillic and Greek writing systems. FF Kievit received several awards: the Bukva:raz award in 2001 and the ISTD award in 2001.
Design, Publisher, Copyright, License
Design: Michael Abbink
Publisher: FontFont
Copyright 2012 by FontFont. All rights reserved.
License: COMMERCIAL
Mike Abbink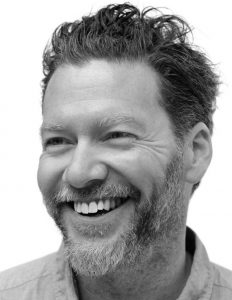 Mike Abbink (b. 1967) earned a BFA in Fine Arts, and another one in Graphic Design and Packaging from Art Center in Pasadena. Born in 1967, he was a graphic designer at Meta Design San Francisco doing corporate and web design. In March 1999 he co-founded Method, Inc., a San Francisco-based company specializing in communication strategy, interaction and graphic design. Mike Abbink is the Executive Creative Director of the Brand Experience and Design Team within IBM Studios. Before that, he worked as a Creative Director for the Museum of Modern Art, Wolff Olins (New York), Saffron Consultants, Method (also co-founder) and as a Design Director at Apple Computer.