Description
fj Platz Groteske™ is the new font from frncojonastype project that culminates after almost 5 years of learning and development. fj Platz Groteske™ is a Neo-grotesk font with slight geometrical proportions with humanistic terminations. For this occasion, this font will show the normal version, however, the entire project contemplate condensed family, extended and the development of alphabets as Cyrrilic and Greek.
This proposal is to improve the legibility in the Neo-grotesk fonts with generous gaps, vertical and square counter form and ascendents that exceed slightly the capitals. Counts with old numbers, small caps, modern numbers, tabular, numerators and denominators to fraccions, reference numbers to notes and formulas to face confidant and complex different stages.
Ideal to editorial projects of informative content – scientific and titular of a huge impact because of the various alternative characters, stylistic options and a optometrical version to risky designers.
To exclusive licenses and to follow the develop of this project, please visit frncojonas.com (WIP)
Design, Publisher, Copyright, License
Design: Franco Jonas
Publisher: Frncojonastype
License: COMMERCIAL
Franco Jonas Hernández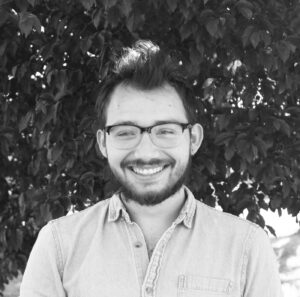 Franco Jonas Hernández has a degree in Visual Communication Design at Universidad Tecnológica Metropolitana del Estado de Chile & Universidad Nacional Autónoma de México (UTEM – UNAM) (2019). Diploma in Typography, Digital TypeDesign at Pontificia Universidad Católica de Chile (2015)