Description
FS Brabo is an eloquent typeface. Not a revival, but very much a contemporary & sturdier interpretation of a garalde – a class of typeface originating in the 16th century with characteristically rounded serifs and moderate contrast in between strokes. FS Brabo is a modern take on a workhorse serif typeface: colorful and versatile enough to adorn not just editorial projects but also signage, advertising, logotypes and other uses.
Design, Publisher, Copyright, License
Design: Fernando Mello, Pedro Arilla, Alessia Mazzarella
Publisher: Fontsmith
Copyright 2020 by Fontsmith. All rights reserved.
License: COMMERCIAL
Fernando Mello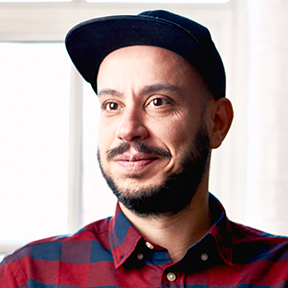 Graphic designer and illustrator Fernando de Mello Vargas (or: Fermello, or just, Fernando Mello) is located in Sao Paulo, Brazil. He is the designer (with Vicente Gil Filho) of the text typeface Mello Sans (2006). He graduated in 2007 from the University of Reading. His typeface at Reading is the joint Latin/Tamil family Frida. Frida Text won an award at Tipos Latinos 2008 for extensive text family. It also won an award at Tokyo TDC 2008. Fernando Mello joined Fontsmith in the summer of 2008: His background in multiple visual areas-namely architecture, typography, graphic design and illustration – influences his search for creating innovative and original, yet functional and well-constructed typefaces.
Pedro Arilla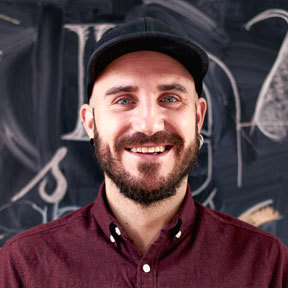 Spanish type foundry, est. 2016 by Pedro Arilla (b. 1984, Ejea de los Caballeros), who runs Don Serifa, a beautiful and informative Spanish type blog, and is based in Zaragoza, Spain. Pedro studied graphic design at Escuela Superior de Diseño de Aragón. In 2018, he hoined Fontsmith as type designer.
Alessia Mazzarella
Italian-born graduate of the MATD program at the University of Reading, class of 2013. Before that, she received a Bachelor of Arts in Graphic Design from Central Saint Martins, London and a Bachelor of Arts in Graphic and Multimedia Design from Sapienza, University of Rome. She currently lives and works in the UK.
Commercial License
Buy at: Fontsmith