Description
There's an appealing quirkiness about Amrys, which offers a confidently unusual alternative to more conventional designs. Its charm lies in its tapering tips, flexing stems, and unexpected notches, which combine to suggest something of the chiseller's tool at work.
As a modulated serif, its letter shapes live between serif and sans serif, lending the design a sense of pleasing irregularity – something that's really highlighted at larger sizes. However this is also a typeface that works for text, injecting rhythm and texture into reading.
"It's distinctive, idiosyncratic, and weird," says its designer, Ben Jones. He started designing Amrys while studying an MA at Reading University, creating it in response to a brief for a magazine typeface.
Amrys features an extensive and impressive character set. In addition to Latin, Amrys covers several scripts including Cyrillic, Greek, Arabic and Armenian. The family consists of 8 weights, from Light to Black, with matching italics.
Design, Publisher, Copyright, License
Design: Ben Jones
Publisher: Monotype
Ben Jones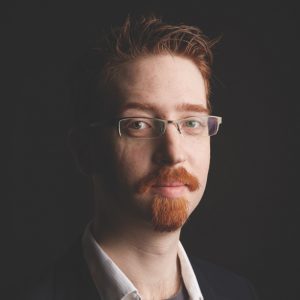 Born in the UK, Ben Jones spent his formative years in Switzerland before returning to England to study Typography at the University of Reading. After completing the course, Ben's focus increasingly shifted towards type design, eventually leading to his completion of the MA Typeface Design course at the University of Reading in 2011. During the same year, Ben joined Monotype where he currently works as a Senior Font Engineer and occasional type designer.