Description
Font Sampler
(EN) The quick brown fox jumps over the lazy dog. (NL) Op brute wijze ving de schooljuf de quasi-kalme lynx. (CS) Nechť již hříšné saxofony ďáblů rozezvučí síň úděsnými tóny waltzu, tanga a quickstepu. (HU) Jó foxim és don Quijote húszwattos lámpánál ülve egy pár bűvös cipőt készít. (RO) Înjurând pițigăiat, zoofobul comandă vexat whisky și tequila. (RU) Разъяренный чтец эгоистично бьёт пятью жердями шустрого фехтовальщика. (BG) Огньове изгаряха с блуждаещи пламъци любовта човешка на Орфей. (SR) Фијуче ветар у шибљу, леди пасаже и куће иза њих и гунђа у оџацима. (EL) Ταχίστη αλώπηξ βαφής ψημένη γη, δρασκελίζει υπέρ νωθρού κυνός. Type your own text to test the font!
Manrope font is an open-source modern grotesque font family. Designed by Michael Sharanda in 2018. Supports most of Latin & Cyrillic languages.
Features
Semi-condensed, clean, minimal sans-serif font family
7 weights
Comes with desktop and web-font formats (pixel-optimised)
Geometric Digits
Packed with OpenType features: Case Sensitive, Auto-Apostrophe, Ligatures, Icon-Ligatures, Tabular Figures
By downloading Manrope font family here you have the chance to receive notifications for any updates or changes.
Afrikaans, Albanian, Asu, Basque, Belarusian, Bemba, Bena, Bosnian, Bosnian (Cyrillic), Bulgarian, Catalan, Chiga, Colognian, Cornish, Croatian, Czech, Danish, English, Estonian, Faroese, Filipino, Finnish, French, Friulian, Galician, Ganda, German, German (Switzerland), Gusii, Hungarian, Icelandic, Inari Sami, Indonesian, Irish, Italian, Jola-Fonyi, Kabuverdianu, Kalenjin, Kinyarwanda, Latvian, Lithuanian, Low German, Lower Sorbian, Luo, Luxembourgish, Luyia, Macedonian, Machame, Makhuwa-Meetto, Makonde, Malagasy, Malay, Maltese, Manx, Maori, Mongolian, Morisyen, North Ndebele, Northern Sami, Norwegian Bokmål, Norwegian Nynorsk, Nyankole, Oromo, Polish, Portuguese, Romanian, Romansh, Rombo, Rundi, Russian, Rwa, Samburu, Sango, Sangu, Scottish Gaelic, Sena, Serbian, Serbian (Latin), Shambala, Shona, Slovak, Slovenian, Soga, Somali, Spanish, Swahili, Swahili (Congo – Kinshasa), Swedish, Swiss German, Taita, Teso, Turkish, Upper Sorbian, Vunjo, Welsh, Zulu
Latin Plus languages supported: 88%
Latin Plus diacritics included: 73%
End User Licensing Agreement (EULA)
IMPORTANT! Please read the contents of this Licensing Agreement carefully before you install Michael Sharanda's fonts or software. This agreement defines your rights as a user of the fonts and/or software.
Copyright holder Michael Sharanda:
EULA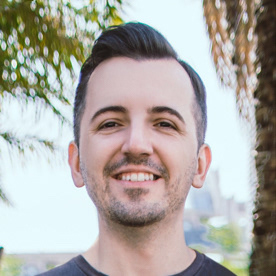 Design director at Huawei in Shenzhen, China. Creator of the free semi-condensed Latin / Cyrillic semi-condensed sans serif typeface Vladivostok (2017) and the free Latin / Cyrillic sans typeface Manrope (2018).