Description
Calligrapher Cursive Modern, is one of the calligraphic group of fonts called "21 alphabets for Calligraphers". All graphemes are taken from calligraphic pages written on Cursive Modern calligraphic style. This font is ideal for calligraphic sketches or for imitation of ancient manuscripts.
Cal Cursive Modern contains all the Latin and Cyrillic glyphs.
Design, Publisher, Copyright, License
Design: Lazar Dimitrijević
Publisher: Posterizer KG
Copyright 2013 by Posterizer KG. All rights reserved.
Lazar Dimitrijević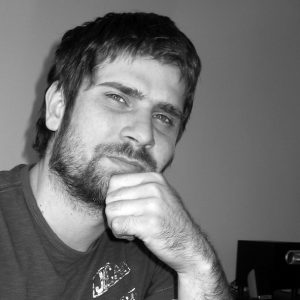 Lazar Dimitrijevic, who set up the foundry Posterizer KG, was born in 1981 in Bajina Basta, Serbia, and lives in Kragujevac, Serbia. He obtained a Master of Graphic Design from the Department of Graphic Design, FILUM Kragujevac, Serbia. Presently, he is art director at Design Studio BOX.