Description
Drina is a script handwritten font with a casual and modern look. Because of the spontaneity there are plenty of Standard and Discretionary Ligatures to avoid frequent repetition of letters.
If you find a single repeating glyphs, you can change that by toggling between Stylistic Alternates. There are ligatures created for Cyrillic too, more then 100 symbols, ornaments and artworks with inky texture.
Drina is the perfect choice for all natural and authentically beautiful things.
Design, Publisher, Copyright, License
Design: Lazar Dimitrijević
Publisher: Posterizer KG
Copyright 2015 by Posterizer KG. All rights reserved.
License: COMMERCIAL
Lazar Dimitrijević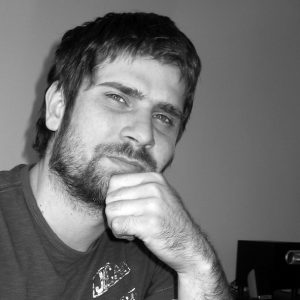 Lazar Dimitrijevic, who set up the foundry Posterizer KG, was born in 1981 in Bajina Basta, Serbia, and lives in Kragujevac, Serbia. He obtained a Master of Graphic Design from the Department of Graphic Design, FILUM Kragujevac, Serbia. Presently, he is art director at Design Studio BOX.