Description
Description
Anarchists' Stencil is a stencil font with support for all European languages. A total of 556 glyphs are spread across Latin, Greek, and Cyrillic scripts. Clearly distinguishable from a distance, it provides a high contrast and readability.
Anarchist slogans graphite was inspired by abandoned highway billboards in Arizona, because the design was looking very bold and was very easy to read.
It is a commecial font and thus you would need to purchase a proper license depending on what you need it for. More information about purchasing and licencing is described in "Standard Dimka Fonts End User Font License".
Dmitri Zdorov
Design, Publisher, Copyright, License
Design: Dmitri Zdorov
Publisher: Dmitri Zdorov
License: Commercial
Dmitri Zdorov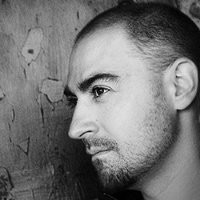 I do product management and design for work (in IT, Publishing and Cosmetics). I also paint, travel and design fonts.