Description
Loew Next is the modern, honest and straightforward go-to sans serif type family aimed at a global user. Painstakingly reworked from the original design Loew to further enhance the consistency of detail between individual weights and improve its compatibility to support non-latin script languages. Details include over 800 characters with italics, alternative lowercase a, e, g and l. Seven variations of numerals, small caps with accents, Opentype features inferiors, superiors, fractions and language support covering Cyrillic, Greek, Western, South and Central Europe. For Arabic language support visit Loew Next Arabic.
Design, Publisher, Copyright, License
Design: Jonathan Hill
Publisher: The Northern Block Ltd
Copyright 2018 by The Northern Block Ltd. All rights reserved.
License: COMMERCIAL
Jonathan Hill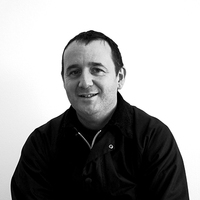 The Northern Block (TNB) is Jonathan Hill's foundry based in Leeds and/or Sheffield and/or Newcastle, UK, est. 2006. The designer and funder is Jonathan Hill (b. Sheffield, 1971) who lives in Newcastle-upon-Tyne, UK.
Commercial License
Buy at: Fontspring