Description
Ropa Sans Pro is a sans serif font family of 8 weights plus extra designed italics and small caps, and Ropa Soft Pro's cool sister. While the upright styles pay a distant homage to the technical aesthetics of the early-20th century DIN series, the strongly humanistic italics breathe in quirky freshness and create a unique flavor. Four styles (Ropa Sans, Ropa Sans SC, Ropa Sans Italic and Ropa Sans SC Italic) are available free of charge.
Suitable for both body and headline use, Ropa Sans Pro provides advanced typographical support with features such as case-sensitive forms, fractions, super and subscript characters, and stylistic alternates. It comes with a complete range of old style and lining figures, witch are in tabular and proportional widths. In addition to an extensive coverage of Latin-based languages, Ropa Sans Pro provides essential support for the Cyrillic and Greek writing systems.
It is manually hinted and optimized for screens, hence it has an excellent web-font, eBooks or Apps performance. lettersoup has also released the Latin-only basic subset of Ropa Sans Regular and Italic under the SIL Open Font License.
Design, Publisher, Copyright, License
Design: Botio Nikoltchev
Publisher: Lettersoup
Copyright 2014 by Botio Nikoltchev. All rights reserved.
Botio Nikoltchev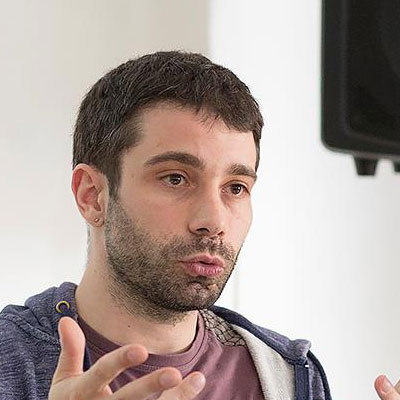 Botjo Nikoltchev, b. 1978, Sofia, Bulgaria. Botio studied graphic and type design in Potsdam. He is living and working as a freelance designer in Berlin. He studied communication design at the University of Applied Science Potsdam and took type design classes with Luc(as) de Groot. After his studies Botio worked with Ole Schäfer (Primetype) on the Cyrillic characters of PTL Manual, PTL Manual Mono and PTL Notes. Since 2010 he has been collaborating with Ralph du Carrois and Erik Spiekermann as type designer and art director at Carrois Type Design, focusing on Cyrillic, Greek and Arabic language extensions and CI projects. In 2014, he set up the commercial typefoundry Lettersoup.
Free fonts
Download: Lettersoup
Commercial License
Buy at: Lettersoup
Buy at: Fontspring