Description
Skorid is a geometric condensed sans serif font family, constructed only out of straight lines.
Coming in 7 weights, regular and italic, from thin to black, you have a wide array of possibilities of using Skorid for any purpose you need.
Skorid speaks around 70 languages, including Cyrillic. Contains a lot of alternative letters to boost your creativity.
Design, Publisher, Copyright, License
Design: Lasko Dzurovski
Publisher: Totem
Copyright 2016 by Totem. All rights reserved.
Lasko Dzurovski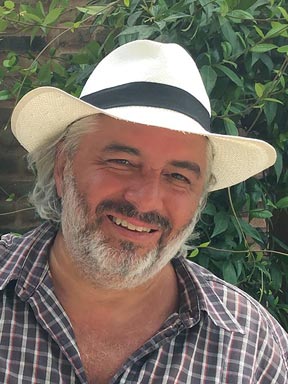 Lasko Dzurovski is a professional graphic and type designer, currently focussing on font design, and is owner of the design studio Totem. One of his main projects is for the Government of Macedonia, designing exclusive fonts especially for internal use, and free fonts for the general public. He has also been awarded the position of official designer for the new Macedonian currency.

Web:

Typefaces:

Clone

,

Kino

,

Skorid

, Sanos, Isidium, Mamut, StobiSans Pro, StobiSerif Pro, Lasco, BagerPro, SkolaSans, Lara Soft, Decoral, Decoral Soft

More…

Identifont | Lasko Dzurovski