Description
Clone is a type family by Lasko Dzurovski from Macedonia. The lovechild of cyber-culture and genetic font modification takes inspiration from coding, technology and architecture. A quasi-monospaced typeface that gives a nod to the quirkiness of engineered fonts without sacrificing a natural reading experience. Biomechanical future meets CAD blueprints. The first generation of Clone has rounded forms, the next one is already in the making.
Design, Publisher, Copyright, License
Design: Lasko Dzurovski
Publisher: Rosetta Type
Copyright 2015 by Rosetta Type. All rights reserved.
Specimen: Clone (PDF)
Lasko Dzurovski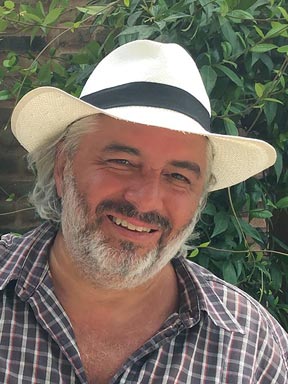 Lasko Dzurovski is a professional graphic and type designer, currently focussing on font design, and is owner of the design studio Totem. One of his main projects is for the Government of Macedonia, designing exclusive fonts especially for internal use, and free fonts for the general public. He has also been awarded the position of official designer for the new Macedonian currency.

Web:

Typefaces:

Clone

,

Kino

,

Skorid

, Sanos, Isidium, Mamut, StobiSans Pro, StobiSerif Pro, Lasco, BagerPro, SkolaSans, Lara Soft, Decoral, Decoral Soft

More…

Identifont | Lasko Dzurovski