Description
Font Sampler
(EN) The quick brown fox jumps over the lazy dog. (NL) Op brute wijze ving de schooljuf de quasi-kalme lynx. (CS) Nechť již hříšné saxofony ďáblů rozezvučí síň úděsnými tóny waltzu, tanga a quickstepu. (HU) Jó foxim és don Quijote húszwattos lámpánál ülve egy pár bűvös cipőt készít. (RO) Înjurând pițigăiat, zoofobul comandă vexat whisky și tequila. (RU) Разъяренный чтец эгоистично бьёт пятью жердями шустрого фехтовальщика. (BG) Огньове изгаряха с блуждаещи пламъци любовта човешка на Орфей. (SR) Фијуче ветар у шибљу, леди пасаже и куће иза њих и гунђа у оџацима. (EL) Ταχίστη αλώπηξ βαφής ψημένη γη, δρασκελίζει υπέρ νωθρού κυνός. Type your own text to test the font!
Bona Nova is a digitization project of Bona typeface designed in 1971 by Andrzej Heidrich, the creator of Polish banknotes. Our concept, besides giving it a digital form, was to expand the character set, the design of small caps, alternates and functions for the OpenType typeface. Together with the original author created the two new versions – Regular and Bold to give the family and the forms of the classical triad. The complete family is distributed under the open font license. It is also accompanied by 3 commercial packs – BONA DISPLAY PACK, BONA SFORZA PACK, BONA TITLE PACK.
Design, Publisher, Copyright, License
Design: Mateusz Machalski
Publisher: Machalski
Copyright 2017 by Mateusz Machalski. All rights reserved.
License: BONA NOVA FREE PACK is free for PERSONAL and COMMERCIAL use. According to the license Bona Nova Free Pack must be downloaded from Capitalics website.
Commercial License: BONA DISPLAY PACK, BONA SFORZA PACK, BONA TITLE PACK
Mateusz Machalski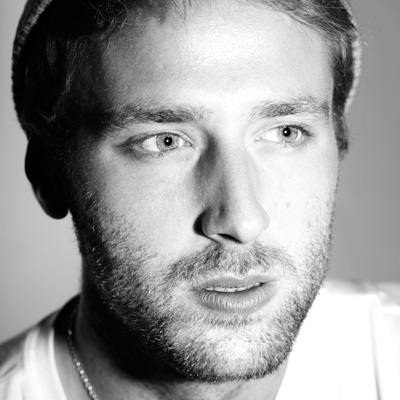 B. 1989; studies at the Faculty of Graphic Arts of the Academy of Fine Arts in Warsaw (2009–2014). Works mainly in graphic design with emphasis on visual identification and typeface design. Authored a font family with 42 variations for Tupperware, commissioned by RR Donnelley Europe and visual identification for The Lech Wałęsa Solidarity Award ceremony. Art director at "Warsawholic" magazine. Co-founder of production and creative group BORUTTA.

Web:

Typefaces on Localfonts:

Magiel Pro

,

Brygada 1918

,

Bona Nova

Typefaces on MyFonts:

Alfabet

,

Change Serif

,

Adagio Sans

,

Adagio Serif

,

Adagio Slab

,

Afronaut

,

Alergia Grotesk

,

Alergia Remix

,

Aneba Neue

,

Bilbao

,

Corpo Sans

,

Corpo Serif

,

CUKIER

,

Dudu

,

Engram Pro

,

Favela

,

Gangrena

,

Gaultier

,

Harpagan

,

HWDP

,

Lito

,

Massimo

,

Nocturne Serif

,

Picadilly

,

PODIUM Sharp

,

PODIUM Soft

,

Promo

,

Salo

,

Sigmund PRO

,

SYN Nova

,

Vitali Neue

,

WOODTYPE Collection

,

Zigfrid

More…

Capitalics | Mateusz Machalski
Free license. Registration is required
Download at Capitalics
Commercial license
Buy at: Capitalics
Buy at: MyFonts