Description
Description
CoFo Sans Mono is the new member of our CoFo Sans Family. It comes in 4 weights—Regular to Black,—which all share the same width. CoFo Sans Mono retains many of the key characteristics of CoFo Sans, but they've all been adapted to fit the demands of a monospaced typeface. You will notice a significant difference in the proportions, sometimes even in the construction of certain letters. Special attention was given to the Cyrillic letterforms, which are a particular challenge in a monospaced width, due to the large amount of wide characters, but we are particularly proud of the balance we managed to achieve in Cyrillic, even in the heavier weights.
CoFo Sans was designed with simplicity in mind and the monospaced version with its rationality, clean forms, industrial feel and a rich character set that includes Latin, Cyrillic, an extensive set of figures and carefully crafted fractions and symbols is no different. CoFo Sans Mono can be used on its own, but it's also a great addition to CoFo Sans, which is slowly growing into a big family with a diverse set of possible uses. Combined with the full family, CoFo Sans Mono can become a powerful system for complex typesetting.
Design, Publisher, Copyright, License
Design: Maria Doreuli, Krista Radoeva
Publisher: Contrast Foundry
Copyright 2021 by LLC Contrast Foundry (LLC CoFo). All rights reserved.
Specimen: CoFo Sans Mono
Maria Doreuli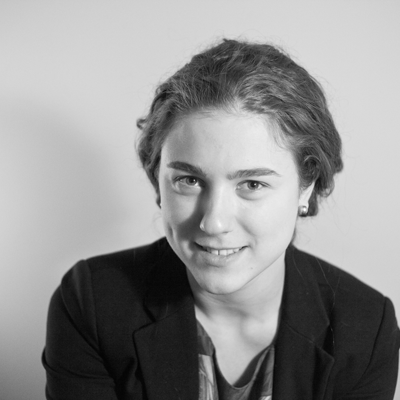 My name is Maria. I was born in Moscow and I have spent most of my life there. My passion for drawing as well as collecting printed ephemera lead me to study graphic design at the Moscow State University of Printing, which is where I earned a Masters Degree. During my time there I explored different subjects within the art and design field, before discovering that the right place for me was the Type Design Workshop. At the workshop I worked on my graduation project, William Typeface, under the head of Alexander Tarbeev, whose influence encouraged me to pursue my love for letters. As a result William received Letter.2, Granshan and NewCyrillic awards. I was also selected for 'Young designer of the year' by Akzia newspaper in 2011.
Krista Radoeva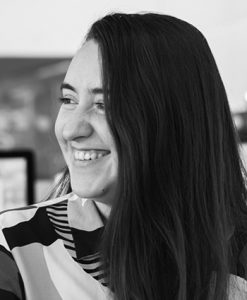 Krista Radoeva (b. Bulgaria) studied graphic design at Central Saint Martins College of Art & Design in London and type design at the KABK in Den Haag, class of 2013.