Description
Handwriting of a strong Carelian personality revived: It's autumn time once again, harvesting season, mushroom & berry time – the favourite season of my Karelian aunt Katri. A postcard she sent me more than twenty years ago had inspired me to SyysScript, "Script of Autumn" in Finnish. Katri had a very kind but also energetic personality, and I always thought her handwriting was a mirror of it. By making SyysScript I felt I could revive some of her unforgettable character. My Finnish autumn font has by now become a favourite for many and is branding fine food in both the Eastern and the Western hemisphere – even far beyond the arctic circle.
"SyysScript" is actually a growing family. For enhanced functionality in small sizes I added "SyysScript Eco" a year ago, a style with shortened extensions and simplified letterforms especially suited for packaging. And this autumn, a special one for Finland which is celebrating its 99th birthday, SyysScript grew again: Two long awaited newcomers, "SyysScript FeltTip" and "SyysScript FeltTip Eco" joined the family. They are bolder and softer than the previous styles but keep their positive, lighthearted feel. Use them to make a powerful individual mark on any background. – They are equally well suited for paper, packaging, a screen or even a concrete wall!
Design, Publisher, Copyright, License
Design: Julia Sysmäläinen
Publisher: Art. Lebedev Studio
Copyright 2012 by Art. Lebedev Studio. All rights reserved.
License: COMMERCIAL
Julia Sysmäläinen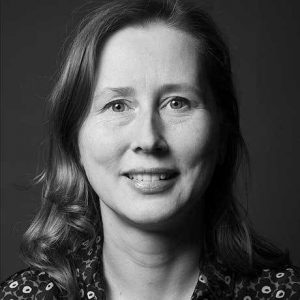 Julia Sysmäläinen Carelian (Juliasys) is a Finnish type designer, who studied at Pekka Halosen Akatemia in Tuusula. She runs her own type foundry, Juliasys. Julia presently lives in Berlin, where she works for Edenspiekermann Berlin.