Description
МИР is MIR.
MIR Next is a growing multi-script type family best described by the terms "humanist–semi–slab-serif". Its name comes from the old Russian word (Мир) meaning both "world" and "peace" –a unity we will hopefully take for granted sometime in the future.
MIR's character set contains Latin and Cyrillic, both extended, as well as Greek, covering more than 100 languages. Strong personality along with consistency between language systems were a basic aim when designing the family. Besides letters, a wide choice of symbols and numbers are included, making MIR a very useful tool also for statistics, texts about mathematics and the sciences. Serious things are best be said in an unpretentious, relaxed way. MIR gives typography exactly that kind of appearance. Its texts emit a sense of authority and stay easily accessible at the same time.
Design, Publisher, Copyright, License
Design: Julia Sysmäläinen
Publisher: Juliasys
Copyright 2021 by Juliasys. All rights reserved.
Julia Sysmäläinen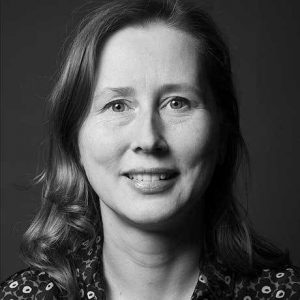 Julia Sysmäläinen Carelian (Juliasys) is a Finnish type designer, who studied at Pekka Halosen Akatemia in Tuusula. She runs her own type foundry, Juliasys. Julia presently lives in Berlin, where she works for Edenspiekermann Berlin.