Description
Thanks to the brand new Geogrotesque Cyrillic, the popular Geogrotesque now supports Latin and Cyrillic alphabets, adding support to millions of speakers. This new release also includes an expanded version of the existing Latin script, and now you can use Geogrotesque in more than 115 languages from all around the world.
Design, Publisher, Copyright, License
Design: Eduardo Manso
Publisher: Emtype
Copyright 2019 by Eduardo Manso, Emtype. All rights reserved.
Specimen: Geogrotesque Cyrillic (PDF)
Eduardo Manso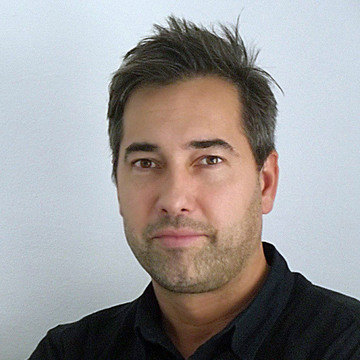 Eduardo Manso is an argentinean type designer living in Barcelona since 2000. Before setting up his own foundry he had already published a number of fonts through T-26, ITC Fonts, Bitstream and Linotype. He has designed custom typefaces for clients worldwide, such as Puma, The Sunday Times of London, the Munich Airport or the Gaudí house 'La Pedrera' (the stone quarry) in Barcelona. Among other awards, he has received the 'Certificate of Excellence in Type Design' from the Type Directors Club of New York in three times (2004, 2006 and 2007). He currently gives typography classes at a number of schools in Barcelona and designs new typefaces. Member of AGI since 2010.