Description
Hegval Display is a sans-serif type family inspired by Gridnik and Helvetica. It is a geometric and neo-grotesque fusion. Mildly eccentric, Hegval Display features minimal stroke contrast, geometric design elements and selective emojis. Hegval Display is available in ten weights and two styles, both upright and oblique. The character set supports extended Latin and Cyrillic. OpenType features include ligatures, tabular features and fractions.
Design, Publisher, Copyright, License
Design: Mariya Pigoulevskaya
Publisher: The Northern Block Ltd
Copyright 2019 by The Northern Block Ltd. All rights reserved.
License: COMMERCIAL
Mariya Lish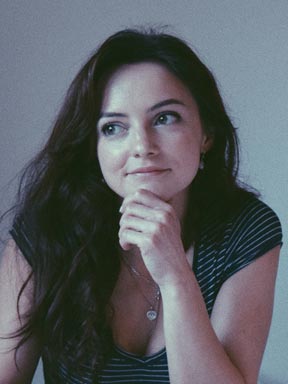 Mariya Lish (formerly Mariya V. Pigoulevskaya) was born in 1985 in Minsk, Belarus or Byelorussian SSR at that time. She studied at Belarusian State Academy of Arts. In 2006 she moved to the UK and continued her studies at the Teesside University. Mariya graduated with BA and MA in graphic design and illustration. In 2012 she completed an apprenticeship with The Northern Block type foundry and joined the creative team as a type designer. In 2014 she was part of the highly regarded Type Design Intensive Program at Reading University. Her practice is focused on Latin and Cyrillic type design and production. She lives in Northumberland, UK, with her son.
Commercial License
Buy at: Fontspring