Description
Macho has a complex nature. He's a true "gentle giant". He kicks asses as a splendid fighter, but also, being a gentle lover, leaves girls breathless. You can count on him in any situation and it's always good to have him by your side. The brave Macho supports all Latin languages, as well as Cyrillic. His família consists of nine weights plus matching italics. It is stuffed up with various OpenType features such as small capitals, fractions, local forms, ordinals, alternates, ligatures and a full set of superscript and subscript glyphs.
Design, Publisher, Copyright, License
Design: Michał Jarociński
Publisher: Dada Studio
Copyright 2015 by Michał Jarociński (Dada Studio). All rights reserved.
Michał Jarociński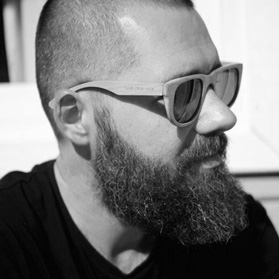 Michał Jarociński, one of few professional type designers in Poland, graduated from the Academy of Fine Arts in Warsaw. From 2007, he has been working under the name Dada Studio, making websites and fonts. Michał is the originator of the Capitalics Warsaw Type Foundry project. He supervises the whole project and cares about the high level of typefaces.
Commercial License
Buy at: Dada Studio